As much as I love fashion – shoes, handbags, dresses – you name it I want it, the process of shopping is not my jam. I loathe going to department stores and digging through racks upon racks that take so much time.
I tend to wait until there's an event or special occasion to shop which means I usually pay full price because I'm desperate for something right at that moment. I'd make the worst fashion blogger.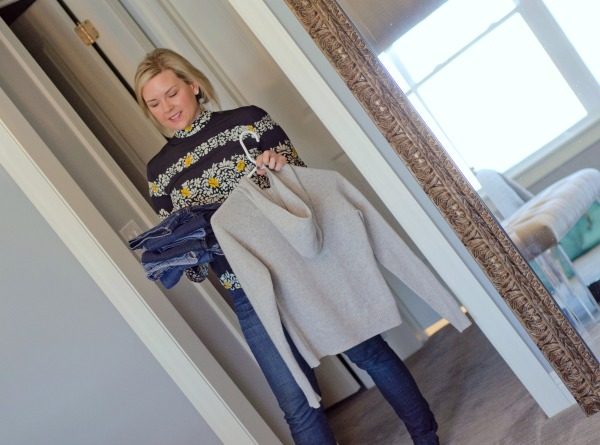 Shopping online is tricky for my body type. I order what I think is cute and chic and maybe about 50% of the time my purchases actually fit. The other 50% I'm shipping the stuff back.
A few years ago it got so bad I had to call in backup and hire my friend and stylist Savvy Souk. But there's a few things to know before going that route…..
5 Tips for Hiring a Stylist
Save time and money.  I know what you're thinking how does this save me money? Let's break it down. By hiring a stylist to put together outfits and provide advice for the afternoon (around 4 hours) will run around $500 or less for their time. 
For that time frame a stylist like Souk can put together roughly 20+ outfits in that time and write down the essentials you need to complete even more.  Plus a great stylist will look for the best deals for quality brand names = savings.
Qualify.  Inquire about the stylist's experience, ask for references and confirm if the stylist has worked in retail. Having a retail background will let you know how well she understands different body shapes. My girl Souk was a stylist for many retailers and specialized in many sizes including plus sizes (up to size 22) and petite sizes. She understands the human body very well for women AND men. She studied fashion design and can make patterns with her eyes closed for both men and women. 
Evaluate & Assess.  A good stylist will evaluate and provide an assessment before your appointment and speaking over the phone. They should be asking questions before moving forward with scheduling a meeting or call.
Energy + Listens.  A successful stylist should always make you feel comfortable and listen to your needs during the process. Having a good rapport is important. They should be honest but kind (aka you don't feel bad about yourself after it's over). You should be excited and feel good about the experience! This is what you call RETAIL THERAPY.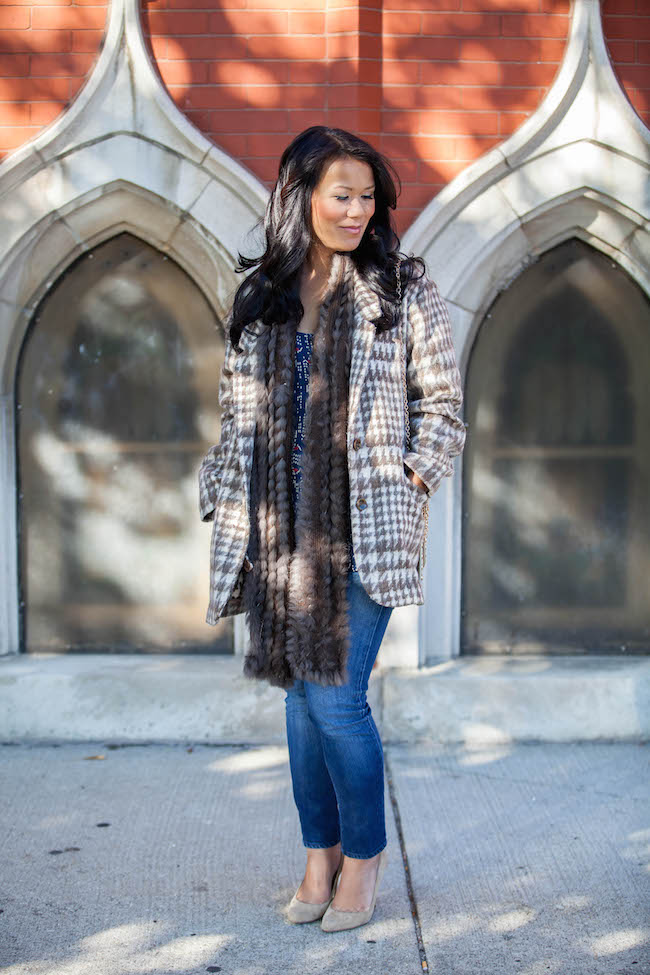 Dress the part. Let's face it, if the stylist you're about to hire doesn't look too hot herself and you don't want everything she's wearing, it's probably not the right fit. Stylists should have great taste and look the part.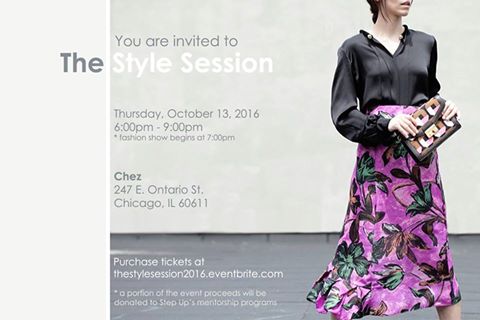 Still not sure if hiring a stylist is for you? Join me Thursday, October 13th at Chez for the 2nd Annual The Style Session – a unique fashion show where female and male community influencers will walk the runway while giving back!
Each look is styled from women's retailer Notre and from the influencer's own wardrobe. Guests will receive styling advice during the show, learning about trends on clothing, hair and makeup, what styles fit their body shape, staple pieces to own, and more – it's like having your own a personal stylist! 
A post-event email will be sent to all attendees that will include a PDF document full of practical style information.  
Community influencers include:
A portion of the event proceeds will be donated to Step Up, an organization inspiring professional women to inspire teen girls through after-school and mentorship programs.
For more information and to purchase tickets, click here: thestylesession2016.eventbrite.com
A portion of the event proceeds will be donated to Step Up, an organization inspiring professional women to inspire teen girls through after-school and mentorship programs.
"When I buy clothes for myself, I think about at least 10 ways to wear the item(s) I bought.  I live in the city and have little space and want the most versatile pieces. Plus, when I see too much in my closet, I get overwhelmed and see nothing.  I want to live clutter-free." – Savvy Souk
ABOUT SOUK SUPANTAVONG
Souk Supantavong is a Stylist, Fashion Show Producer and Philanthropist.  Ms. Supantavong serves on the Board of Directors for Step Up and recently co-chaired their annual gala, Shine & Dine, which raised the most in the organization's history.  In addition to serving her private clients, she has produced shows for Chicago clients such as CBS Radio, Pan-African Association and Meet the Experts Bridal Show and is currently producing a show for FOX.  THE STYLE SESSION has also been featured in CS Modern Luxury.