Is it just me or have schools taken some of the fun out of Valentine's Day? Our school has gone to a no food or no treats of any kind policy because of allergies – even in classrooms that don't have allergies.
I feel so bad for all the kids. Can you imagine growing up without those cute little Sweetheart candies? The one and only candy that would let your imagination run wild, wondering if Tommy was professing true love by giving you the tiny candy heart imprinted with the words – Be Mine or Kiss Me? Oh, the good ole days….
Every year I'm trying to find creative, unique non-candy ideas for the girls to give to their classmates that says – Hey You're Sweet and my mom isn't lazy!
This year we're making DIY Valentine's Day Boxes and melted crayon hearts. If that doesn't pan out I'll be headed to Michael's and The Dollar Store salvaging through the Valentine's Day remnants because St Patrick's Day has officially taken over the aisles.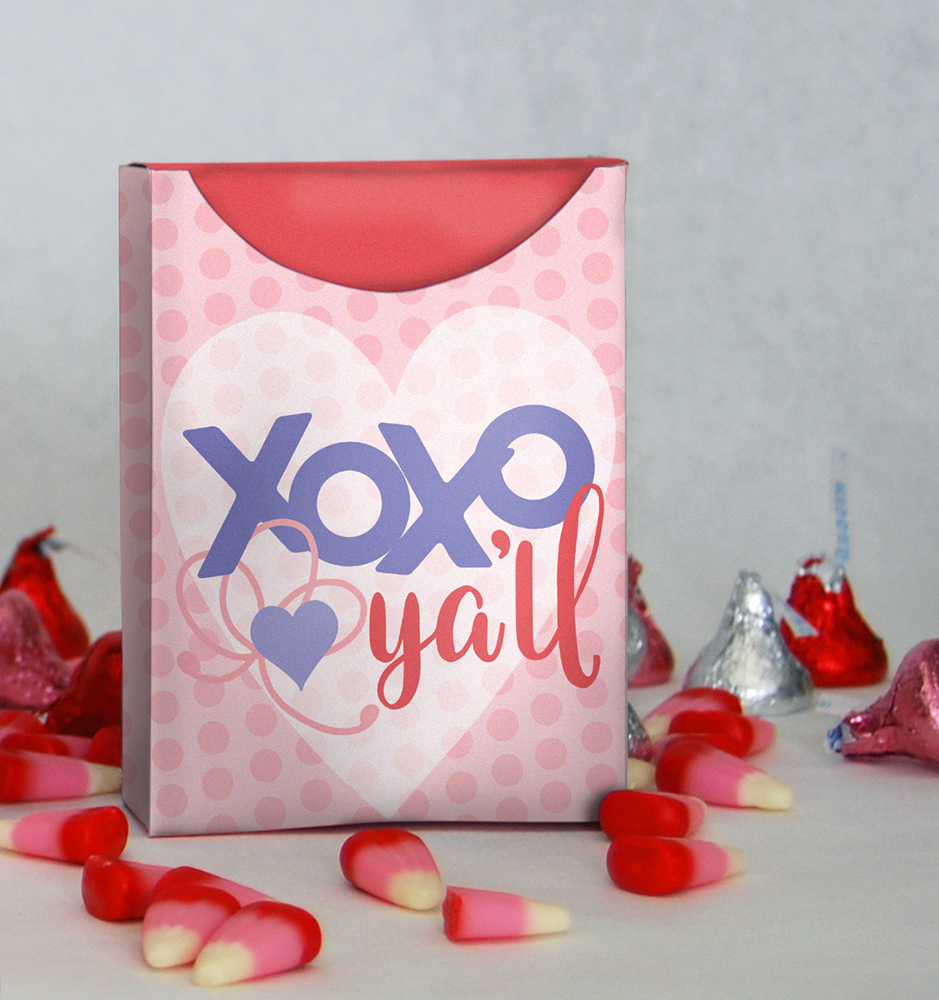 Step 1 DIY Valentine's Day Box:
Right click the image below and download to your desktop.
Step 2 DIY Valentine's Day Box:
Open the image and select File, Print. The image should appear horizontal and fill the entire width of paper. Do not insert into a Word document and try to print. It will be too small. 
Step 3 DIY Valentine's Day Box:
Print on thick, card stock quality paper and cut along the edge of the box.
Step 4 DIY Valentine's Day Box:
Fold on all lines.  (Folds go in, or towards the unprinted side of the paper.)
Step 5 DIY Valentine's Day Box:
Adhere the flap to the side of the box with double-sided tape, glue or other strong adhesive. (apply adhesive to entire length of flap)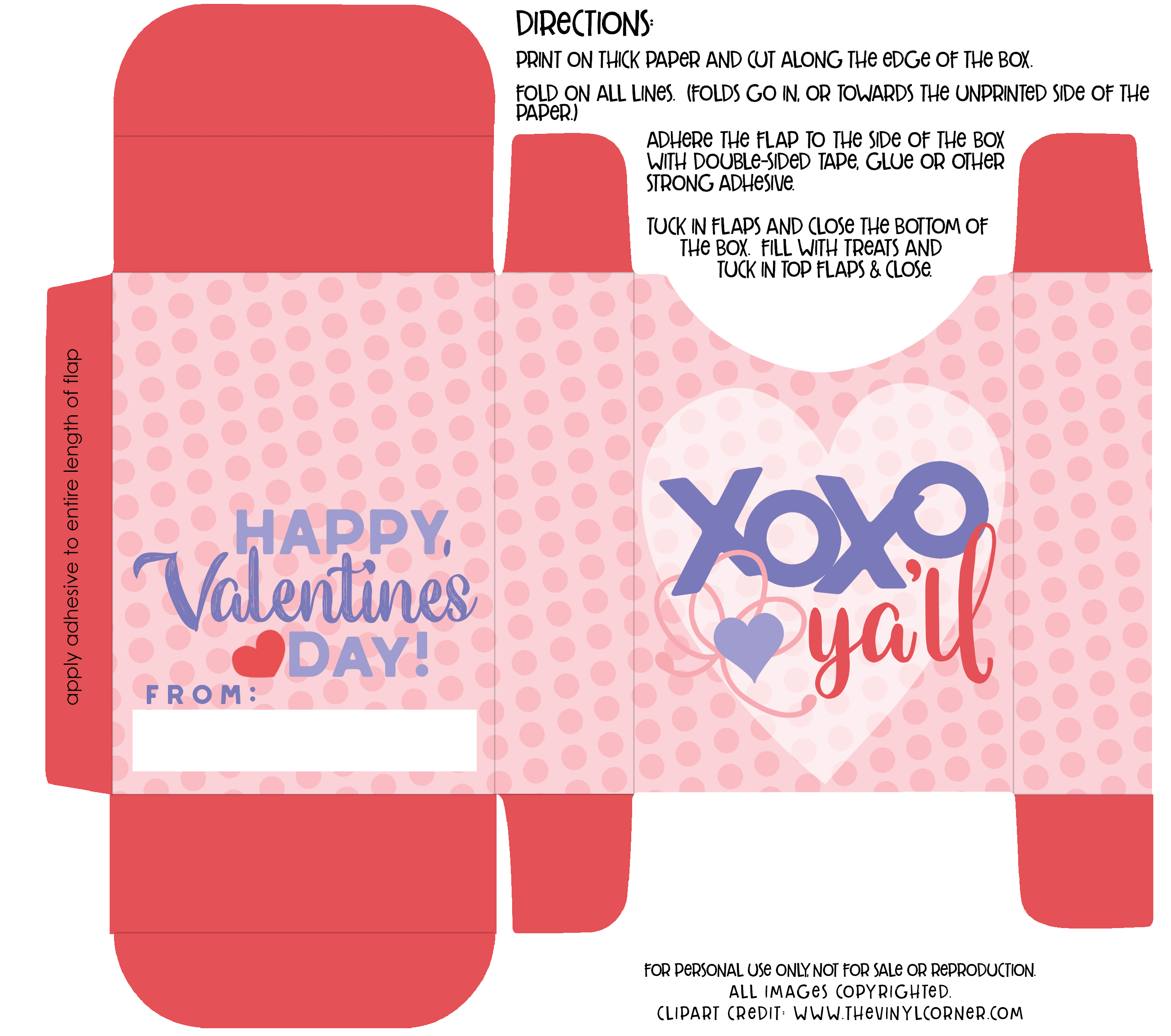 There you have it, an easy DIY Valentine's Day Box that your kids can help create. And don't forget these adorable chocolate dipped pretzels. Yes – you can BE that MOM!
Are you totally having a Pinterest Made Me Do It moment?? Check out my Pinterest board for more non-candy ideas. Happy Valentine's Day!