Now that it's getting colder my soup cravings are kicking into high gear. I love preparing all types of soups, but some recipes have way too many components and can require too much preparation. Chicken soup is always an easy go-to but the Weeknight Chicken Soup recipe from the 21 Day Sugar Detox cookbook is extremely simple which is why I'm renaming it to Easy Chicken Soup.
Yeah we're cold around here but also hungry, working up an appetite after ice skating recently and by "we" I mean my husband and the girls. The weekend after Thanksgiving we headed to Chicago Premium Outlets for Black Friday deals and decided to check out the outdoor rink. It was the perfect activity while I got my shop on.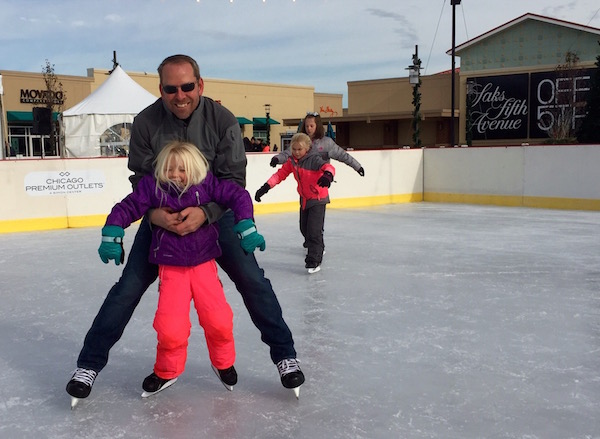 This photo cracks me up because the youngest constantly keeps us laughing. She was trying so hard to stand up but just couldn't pull it off to take a picture.I leave the skating up to the hubs and the girls but they had a blast. One day I'll learn but for now I'll happily play photographer.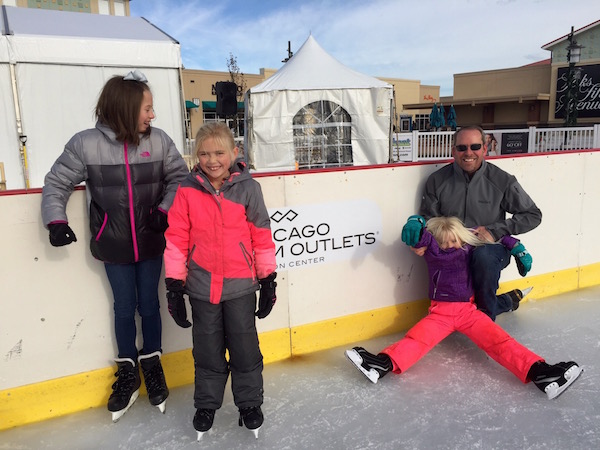 As soon as we left I knew I'd be on the hook for preparing dinner and why not whip up something simple like my version of easy chicken soup? The name says it all especially since there are only 7 ingredients and it's gluten-free!!
Of course you can add white rice, cauliflower rice or gluten -free pasta but I enjoy eating without any of that. It's a hearty and satisfying chicken soup recipe that can stand on its own.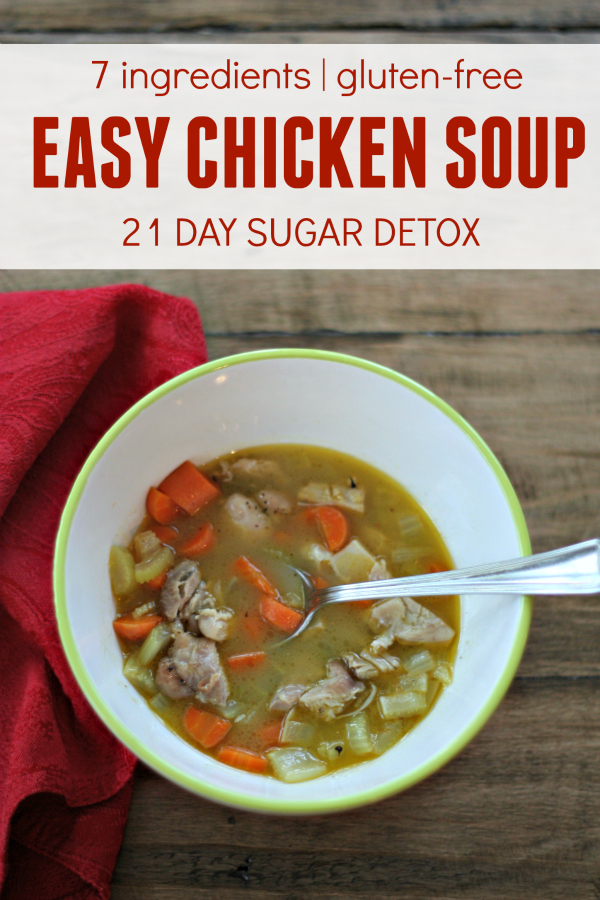 I've prepared several times, following the original recipe using baking chicken thighs and I've also used leftover rotisserie chicken or hello leftover Thanksgiving turkey!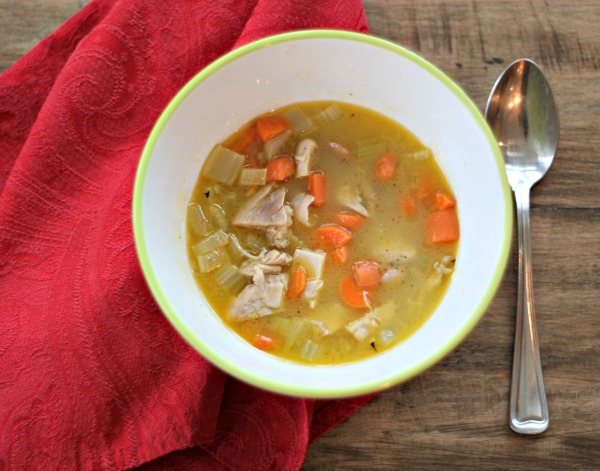 The goal is obviously for my kiddos to gobble this up but sadly I made the celery chunks too large for their "selective" palettes. Next time around I'll either omit or dice smaller. Unfortunately there really aren't too may ways to disguise a vegetable like this. If you have any suggestions I'm all EARS!!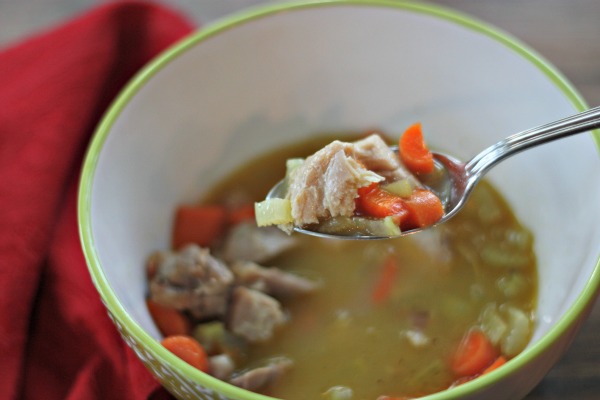 I hope you enjoy my Easy Chicken Soup recipe adapted from the 21 Day Sugar Detox. Grab a spoon and dig in!
Easy Chicken Soup Gluten Free
Ingredients
1 pound boneless, skinless chicken thighs
sea salt and black pepper
2 tablespoons cooking fat (I use bacon grease)
1 small onion, diced (3/4 cup)
2 large celery stalks, diced (3/4 cup)
1 extra-large or 2 medium carrots, diced (3/4 cup)
4 cups Bone Broth or Chicken Stock
Option: 2 tablespoons chopped fresh dill, plus more for garnish
Instructions
Preheat Oven to 350 F
Season chicken thighs liberally with salt and pepper. Place on a rimmed backing sheet and bake for 30-35 minutes or until internal temperature is 165 F.
When chicken is done, chop into small chunks.
In a large pot over medium heat, melt cooking fat.
Add onions, celery, carrots, salt and pepper. Saute for 5-8 minutes or until vegetables are fork tender and onions are translucent.
Add bone broth or chicken stock and chunks of chicken to the large pot and simmer for 10 minutes to combine the flavors.
Option: Stir in the dill just before serving. I left this ingredient out.
Notes
Another option in place of baked chicken thighs -use leftover rotisserie chicken or leftover Thanksgiving turkey.