I can't even take how cold it is in Chicago at the moment. Doesn't matter how many years tick by that we've resided in the Midwest, when winter hits all my brain can process running from the house to the car to whatever destination that takes me back to the warmth of a heater – "Why or why do we live here"? I'm from the south. Living through #Chiberia is not for sissies.
So it's cold and I need my soup….This version of Easy Tomato Soup is adapted from Ina Garten, you can find her recipe here. While watching Ina's show recently, she had prepared tomato soup with grilled cheese croutons for a casual lunch for group of friends. I was in the process of planning a wine tasting party and knew this would be perfect.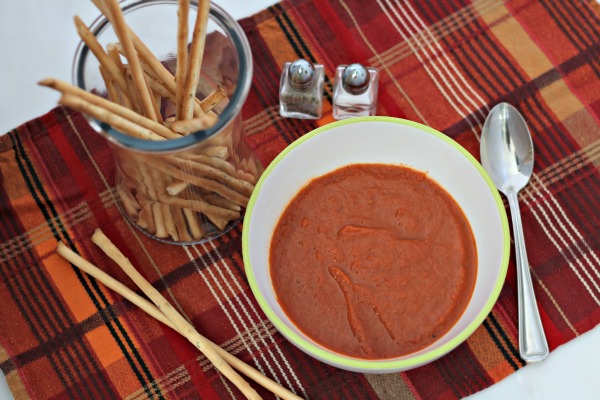 Soups, stews and chilis are always a good idea for any type of party because you can prepare in advance and keep warm simmering on the stovetop or in a slow cooker. Along with heavy appetizers, I set up a soup station with bowls, spoons and parmesan cheese as a garnish.
I opted to forgo the grilled cheese croutons because the logistics of trying to prepare and keep warm were too daunting. Plus some of the ladies attending the wine party were either detoxing or eating no carbs. I prepared the orzo on the side and left on the stove to keep warm too.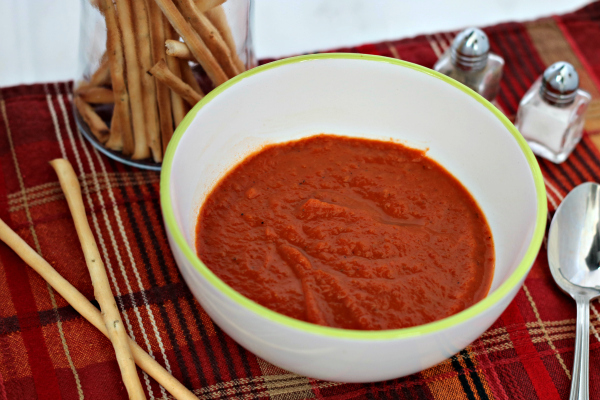 The secret ingredient to this easy tomato soup is all about the saffron. Whatever you do DON'T skip the saffron. It totally enhances the flavor and takes the soup to an entirely different level. Yes it's an expensive spice but totally worth it. Especially if this dish will be served for entertaining.
Ok if you're making it for the kids who won't appreciate it (mine did not) then by all means leave it out. I can't guarantee the wow factor.
This recipe serves 4-6 but I needed to feed about twenty ladies. The easiest solution without altering the integrity of the soup was to head straight to Costco and find the biggest can of San Marzano tomatoes. As in this big – 106 ounces.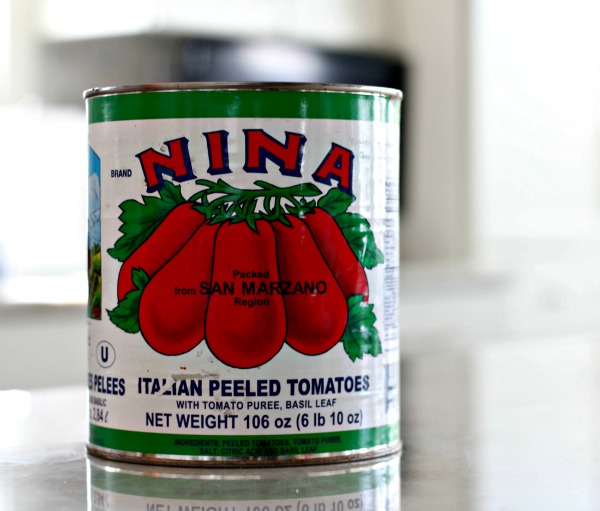 This was the only ingredient that I increased the quantity. I wouldn't recommend adding additional onions, garlic  or spices as these can easily over power the tomatoes.
Easy Tomato Soup Gluten-Free Dairy Free
Easy Tomato Soup | Gluten-Free | Dairy Free
Instructions
In a large pot or Dutch oven, heat the olive oil over medium heat.
Add the onions and cook over medium-low heat for 15 minutes, stirring occasionally, until soft.
Add the garlic and cook for 1 more minute.
Stir in the stock, tomatoes, saffron, 1 tablespoon salt and 1 teaspoon pepper.
Bring the soup to a boil, then lower the heat and simmer for 15 minutes.
Using an immersion blender, puree the soup until smooth. You can also use a regular blender too and return back to pot. This is an important step to ensure the soup is smooth and creamy. It should not be chunky.
Add coconut milk, return the soup to a simmer and cook for 10 more minutes, stirring frequently. Don't be afraid to use coconut milk. I promise it will not taste like coconut!!
While soup is simmering, fill a medium pot with water, add 2 teaspoons salt and bring to a boil. Add orzo and cook al dente 7-9 minutes. Drain the orzo.
WARMING TIP: Fill orzo pot will small amount of water, place orzo in glass bowl and bowl into pot, back on stovetop. I left partially covered with a lid and on simmer during the party. Adding a little bit of olive oil will help the orzo not stick as much.
Notes
*Serve hot with orzo and parmesan cheese.
Don't let the coconut milk deter trying this either. No matter how often I've served this version, no one can ever taste the difference or has complained that it tastes like coconut.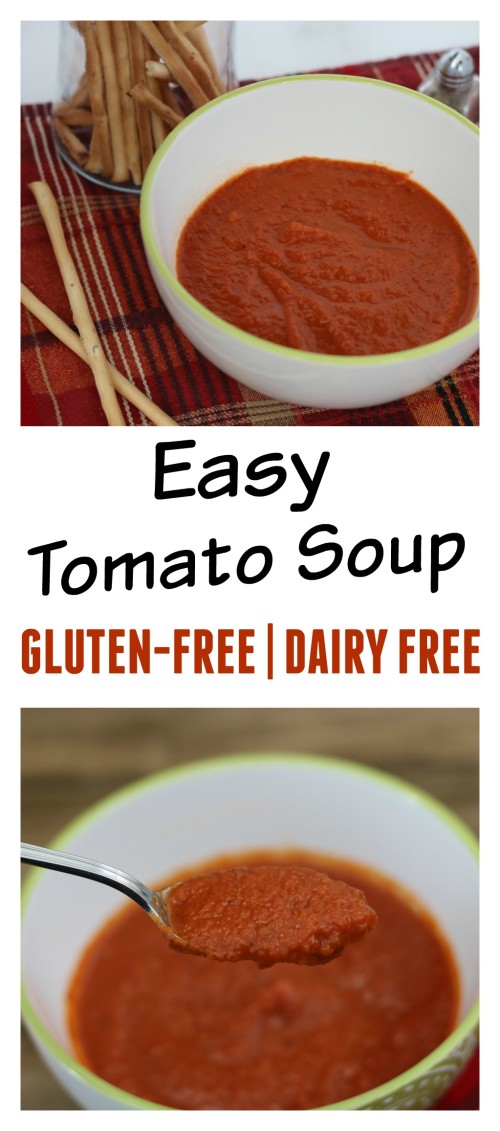 If this post was helpful would love for you to share on Pinterest! You can also follow on here!
This post does contain affiliate links. If you click and purchase any of the recommended products I will receive a small commission that goes towards running So Chic Life.