There's nothing like uneven skin tone – right? I'm fortunate to have pretty healthy skin and rarely have blemishes. However when those nasty bumps do make an occasional appearance, I need a chemical-free, natural remedy. Incorporating essential oils for healthy skin is my go-to treatment.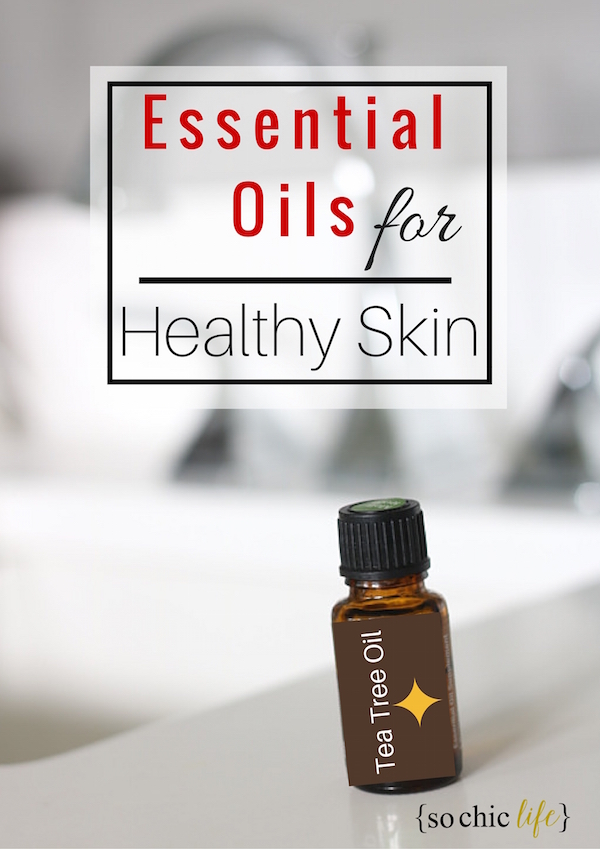 Before essential oils I would use toothpaste a standard drugstore products for blemish flair ups. Toothpaste actually worked well but left my skin super dry and it's visible so imagine hoping into bed with a glob of white stuff on your face. Don't get me started on all the chemicals found in national brands used to treat breakouts.
Essential oils are clear, smells nice, natural and chemical free. The best type of oil I've found to maintain a clear complexion is Melaleuca, also known as tea tree oil. Because of its anti-fungal properties and antibiotic properties it can aid with other issues like rashes, burns, skin infections and more.
It's important to note that tea tree oil should NOT be used for children under 6 months of age.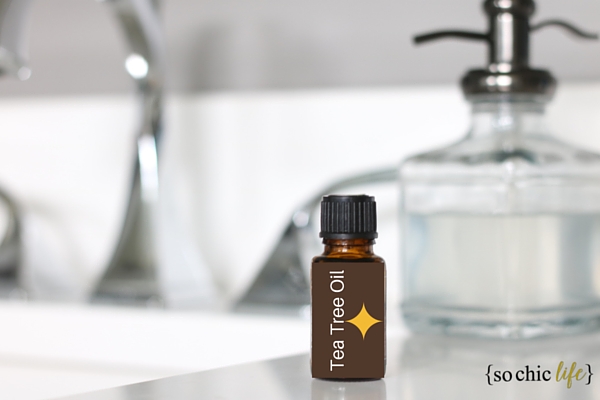 WHAT IS TEA TREE OIL? 
Tea Tree oil that has over 92 different compounds and limitless applications. The oil is extracted from a plant native to Australia and cannot be found naturally occurring elsewhere. The leaves of the tree were used by the Aborigines of Australia for centuries. They would crush the leaves and inhale the oil to promote clear breathing and apply the leaves directly to the skin to help with recovery.
Tea Tree oil is best known for its purifying properties. It can be used to cleanse and purify the skin and nails and to promote a clear, healthy complexion along with soothing minor skin irritations to help the skin recover quickly.
Taken internally, the oil enhances immunity when seasonal threats are high. Another benefit??  Tea Tree oil can be used on surfaces throughout the home to protect against environmental threats.
HOW TO USE ESSENTIAL OIL FOR HEALTHY SKIN:
Apply a small drop on designated area several times throughout the day and before going to bed.
My blemishes began to shrink almost immediately. After using for few days, I was amazed there were no brown spots and the recovery time was so short.
Disclaimer: None of the statements on this post have been evaluated by the Food and Drug Administration and are not intended to diagnose, treat, cure, mitigate or prevent disease. If you have a serious medical condition, or have questions about your health and the use of essential oils, please consult your doctor. 
IF YOU WANT TO LEARN MORE ABOUT THE BRAND I TRUST AND PERSONALLY USE OR WHERE TO PURCHASE EMAIL SOCHICMEDIA(AT)GMAIL(DOT)COM. 
Welcome to JoLynne Shane every Tuesday.