The dryness of fall and winter drive me crazy! As soon as the temps start to drop, I can feel it in my skin. So, I try to counteract the whole process. I do as much as I can to stay moisturized, including placing bottles of lotion all over the house, in my bag, and in my desk at work.
One thing I found to really help repair dry skin, is moisturizing my body immediately after I get out of the shower. In fact, I don't even open the bathroom door. I apply my cream, lotion, or oil right after I towel dried off.
Vaseline Intensive Care Advanced Repair Spray Moisturizer.
This newbie promises two times the amount of moisturizer to help heal very dry skin, plus, it's appropriate for sensitive skin. And it's a peach to use after a steamy shower!
Let me tell you, it does not disappoint!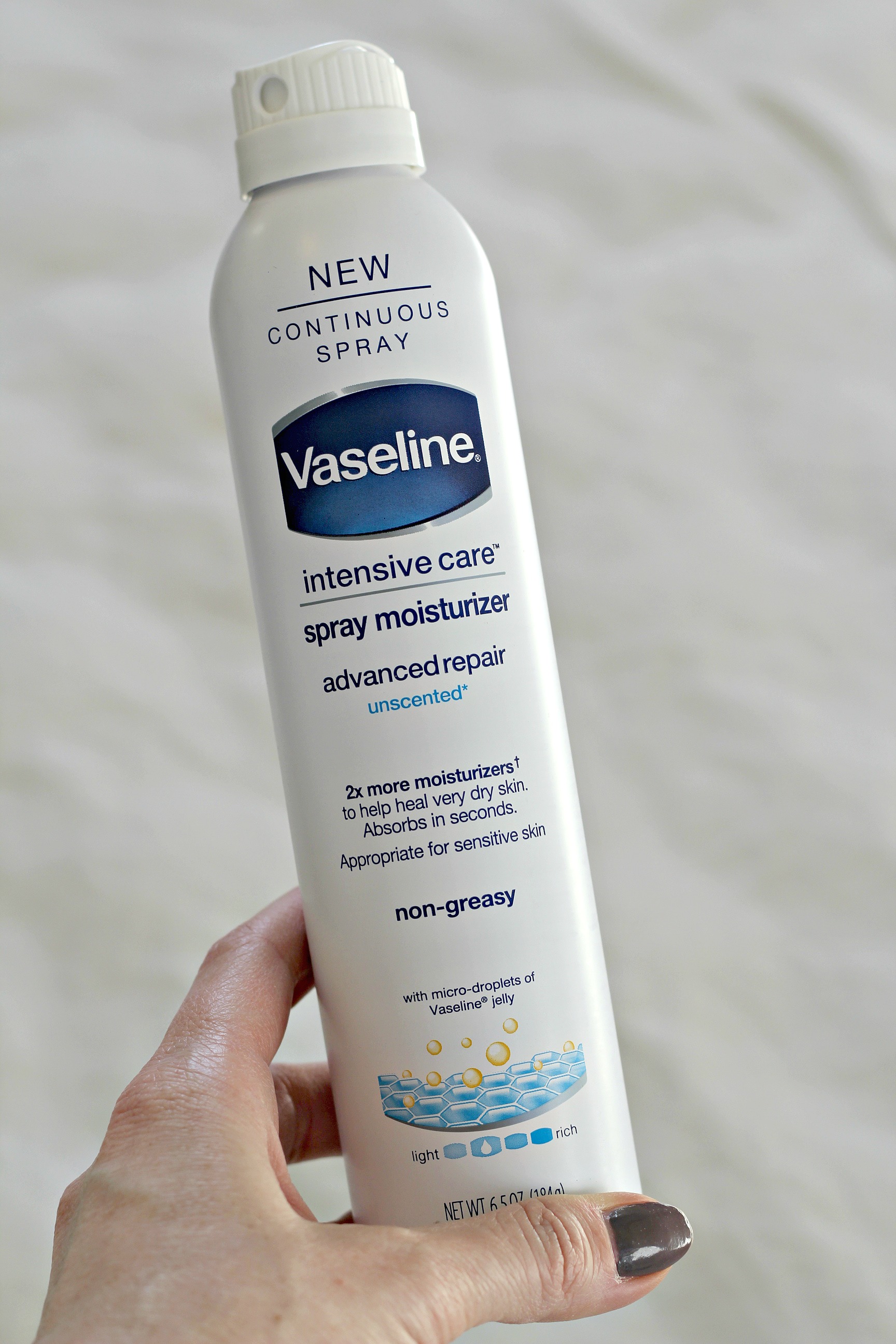 I've been using the Vaseline Intensive Care Spray Moisturizer on my skin and on my kids'. I like that it's super easy to apply. I spray the little ones' arms and legs, and they finish rubbing it in. It's so much easier than the lotion pump bottles. Boy, do I have stories about the kids getting into that!
I also like that the spray moisturizer has no aerosols or harmful propellants like those nasty spray sunscreens! Vaseline uses compressed air. No need to open windows or turn on exhaust fans.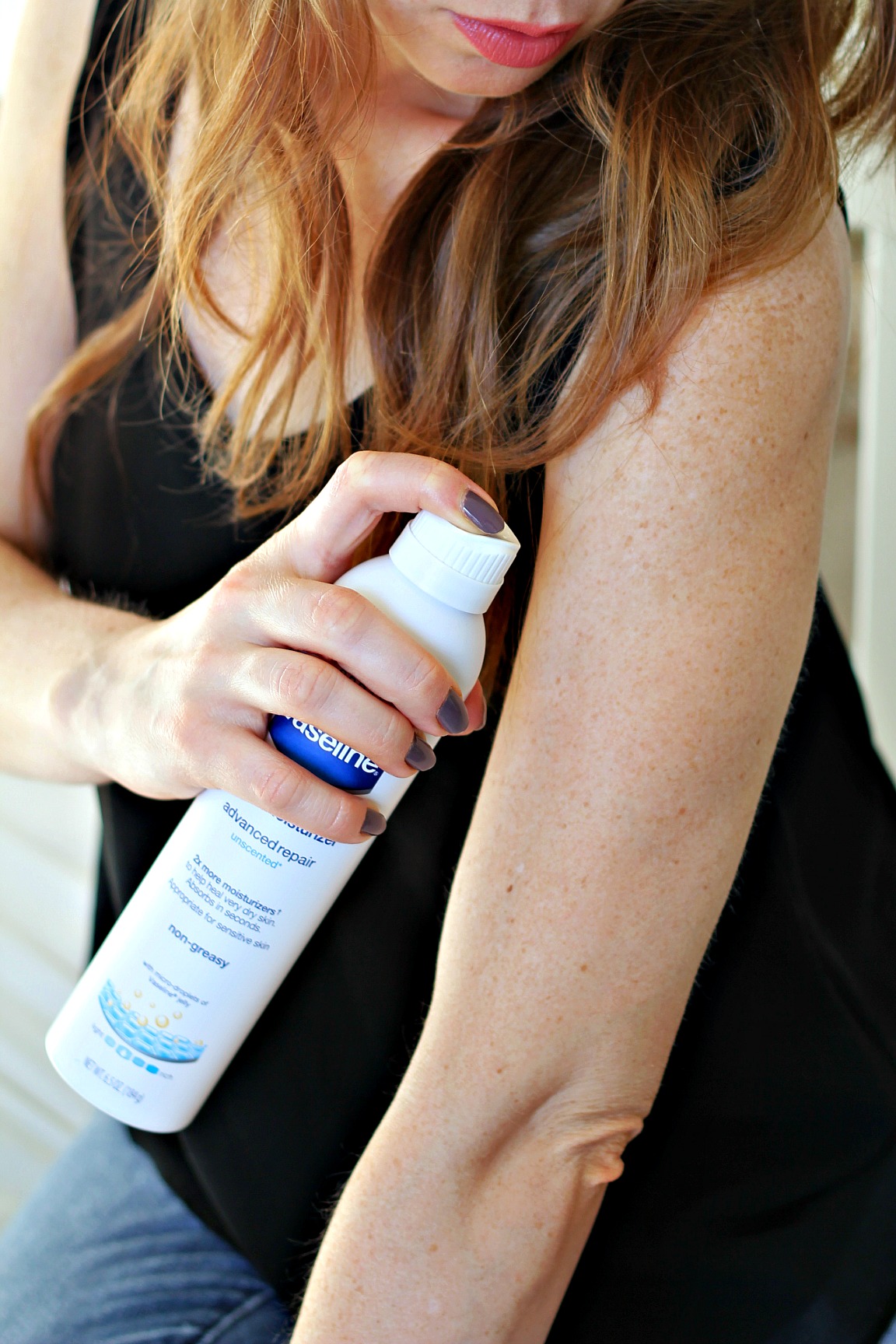 Vaseline Intensive Care Advanced Repair Spray Moisturizer leaves my skin feeling soft – not sticky or greasy. Did I mention it's unscented and dermatologist tested, safe for sensitive skin?
What's your solution to repair dry skin? 
This post is in partership with Vaseline.