I love sharing the many different ways to incorporate essential oils for healthier living! It's so important to keep our immune system strong this time of year.  A big part of protecting yourself and family is to promote hand washing consistently throughout the day and using a natural hand cleanser spray.
With the kids being at school and rushing around to activities in the afternoon, it's challenging to keep up and washing hands isn't always convenient. Something that's always in my handbag, gym bag and in the car is a simple natural hand cleanser spray that I make at home.
Having so much success using homemade cleaners , it seemed like a no brainer to try a DIY hand cleanser spray using essential oils.
Essential oils can help prevent dry hands which typically happens when using traditional alcohol based hand sanitizers. Dry hands and other hidden dangers of hand sanitizers are the main reasons I prefer making my own whenever possible.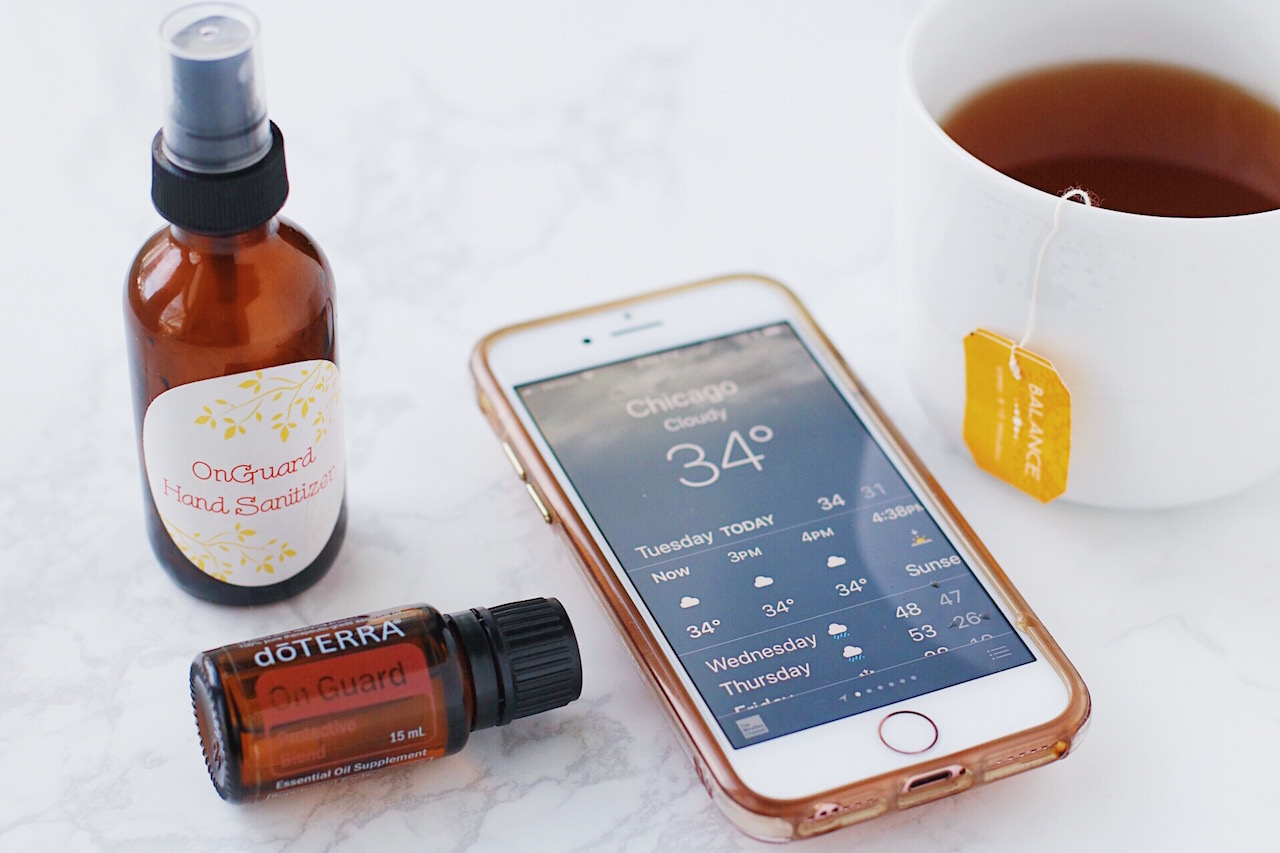 This DIY hand cleanser incorporates one of my favorite protective blends combining it with Aloe Gel. Not only does it cost pennies to make it's chemical and alcohol free.
This particular proprietary essential oil blend provides a natural and effective alternative for immune support. It can be taken internally on a daily basis to maintain healthy immune function as well as used on surfaces throughout the home as a disinfectant and non-toxic cleaner.
When diffused, helps purify the air, supports healthy respiratory function, and can be very energizing and uplifting. Applied topically, this essential oil provides cleansing and purifying benefits while promoting healthy circulation.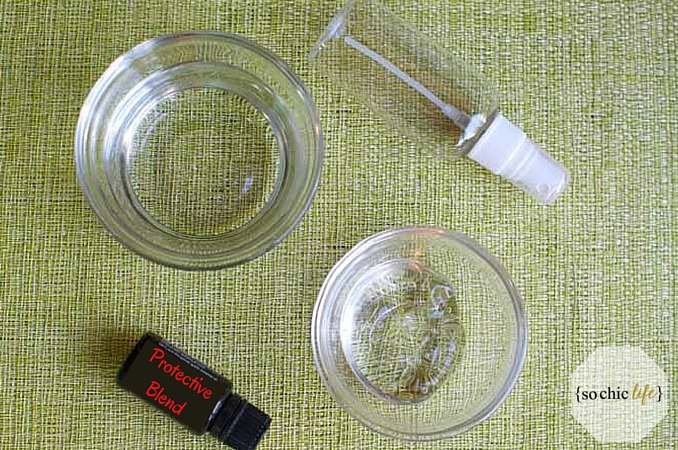 Diluting with aloe gel I'm able to use on my kids spraying on their hands and feet every morning before school. The DIY hand cleanser is perfect for on-the go too. Keep one in your purse, at the office and stick one in school backpacks.
Natural Hand Cleanser Recipe:
Instructions:
In spray bottle combine Aloe Vera, Alcohol and Essential Oil
Fill bottle the remainder of the way with distilled water. Shake well and spray on hands and rub together.
Shop the Post

Disclaimer: None of the statements on this post have been evaluated by the Food and Drug Administration and are not intended to diagnose, treat, cure, mitigate or prevent disease. If you have a serious medical condition, or have questions about your health and the use of essential oils, please consult your doctor. 
Interested in the essential oil brand I trust or want more information on how to use essential oils? Comment below or email me and I will be happy to help. 
This post does obtain affiliate links. If you click and purchase any of the recommended products I will receive a small commission that goes towards running So Chic Life. 
Shop the Post