Last year a friend shared that her kids would be receiving Christmas experiences rather than the traditional holiday gifts that would inevitably be forgotten a few days or weeks into the New Year.  I think she was on to something because that's exactly what we're doing this year. There are so many ways to do this but why not give the gift of swim?
We're teaming up with Goldfish Swim School, making it even easier to give the gift of swim and access to a beautiful indoor swim facility year round with their holiday swim package -2 months of swim lessons, an annual membership fee and a gift basket $185 (a $205 value)!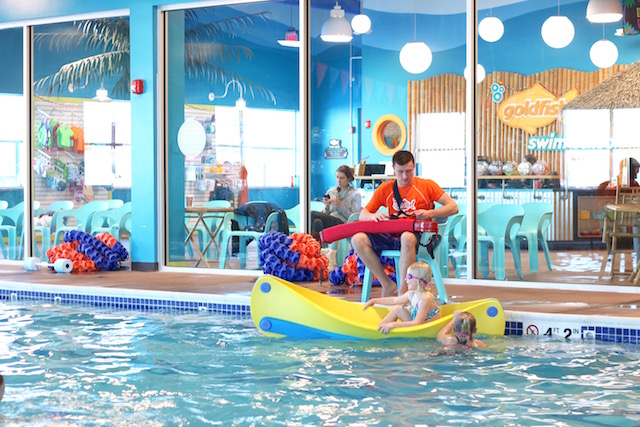 My kids are always up for swimming year round especially when it's below zero here in Chicago. Swimming is our go-to activity but finding a facility that appeals to kids and parents and also offers swim lessons is key.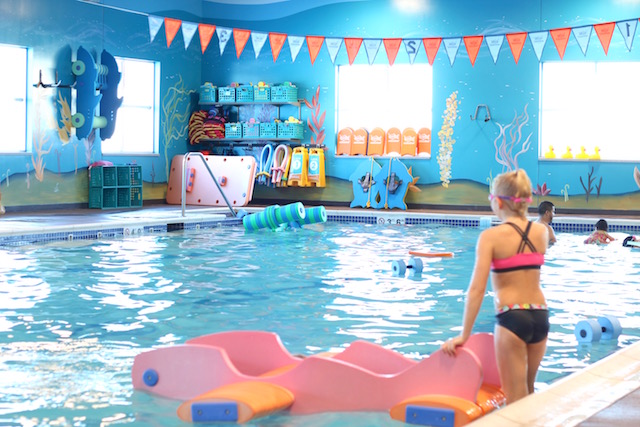 With 7 locations across the Chicagoland area, Goldfish Swim School features year-round swim lessons for children ages 4 months to 12 years old and promotes the love of swimming and water safety. Our girls took lessons at a very early age and it's paid off tremendously.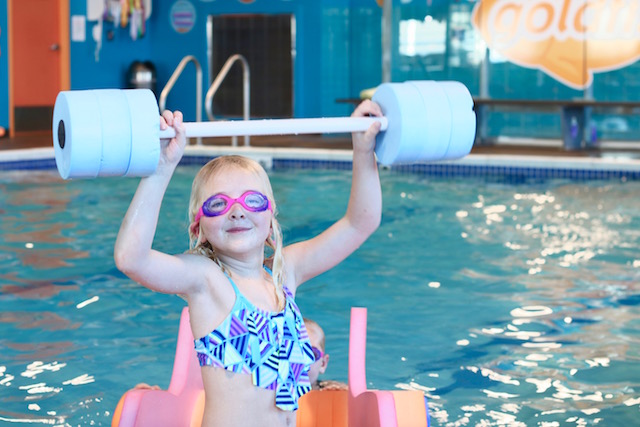 We can go swimming reassured our girls are safe in the water while playing independently. At some point your children will be near the beach or a pool and you'll want them to know how to be safe in around the water.
We toured Goldfish Swim School Burr Ridge this past weekend during family swim. This was our first time at any location and we were so excited to see so many cool features. The facility is decorated in bright tropical colors and extremely clean. I loved there was an lounge area away from the pool with chairs, magazines, cubbies and plenty of space to move around.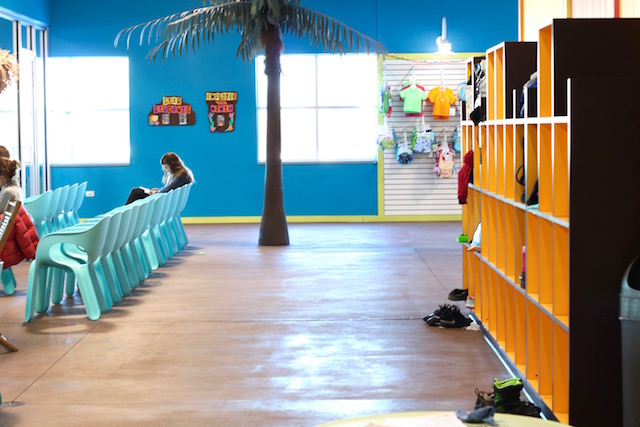 The girls loved the indoor pool area (kept at 90 degrees) providing lots of toys (including swim goggles) to keep them busy for hours. It took us forever to leave and all they talk about is going back over Christmas break. Towels not provided so be sure to bring those with you!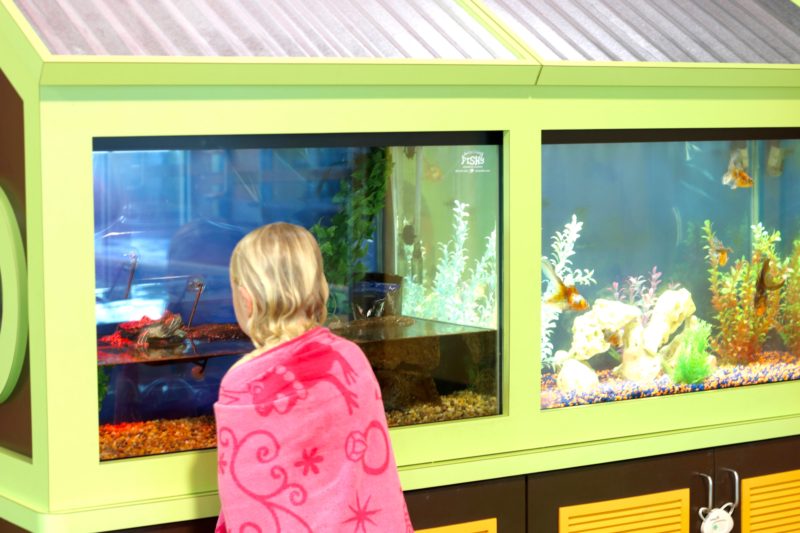 Take a look at what you'll find at your next visit and be sure to check out their upcoming events. Offered several times throughout the week, Family Swim is such a great deal – no more than $15.00 per family and open to the public. Goldfish members swim free during weekday afternoon Family Swim times.
Find a Goldfish Swim School location near you and give the gift of swim this holiday season!
If this post was helpful would love for you to share on Pinterest! You can also follow me on here!
This is a sponsored post, all opinions are 100% honest and our own.