Hey pass the honey please…Nope, not using to sweeten my tea, I'm over here washing my face with it. Sounds weird – right? A few months ago I posted a photo of my homemade honey face wash and got a lot of requests to share the recipe.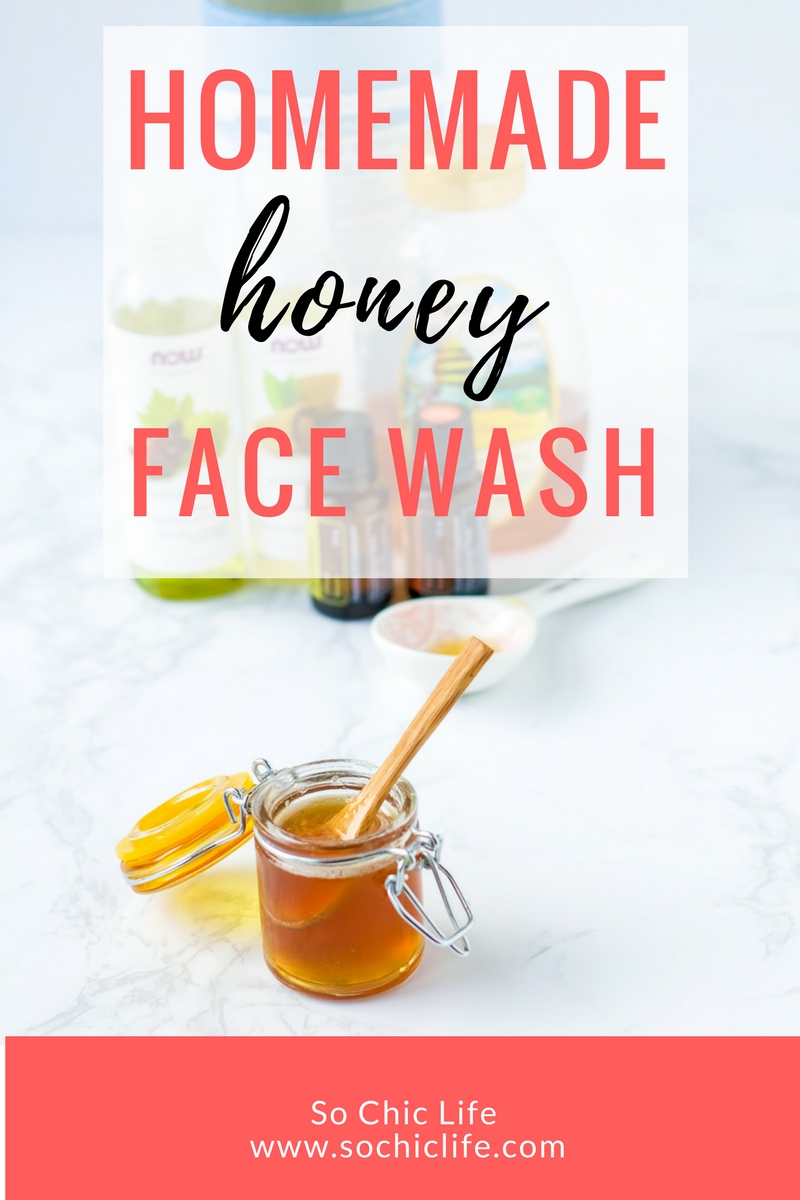 Throughout my quest to eliminate toxic beauty products, I was searching for a face cleanser without the junk. There are a ton of great clean beauty brands on the market, but I wanted more control over what I was putting on my skin and to simplify my skincare routine.
cheap generic cialis and all of the listed skin care products are also good for increasing male potency.
Plus I was spending a ton of money testing new products that weren't producing results. Between Chicago's harsh water and crazy winters, my skin wasn't as youthful. I was noticing the texture of my skin changing, more fine lines – all the things that come with being over 40.

Good times!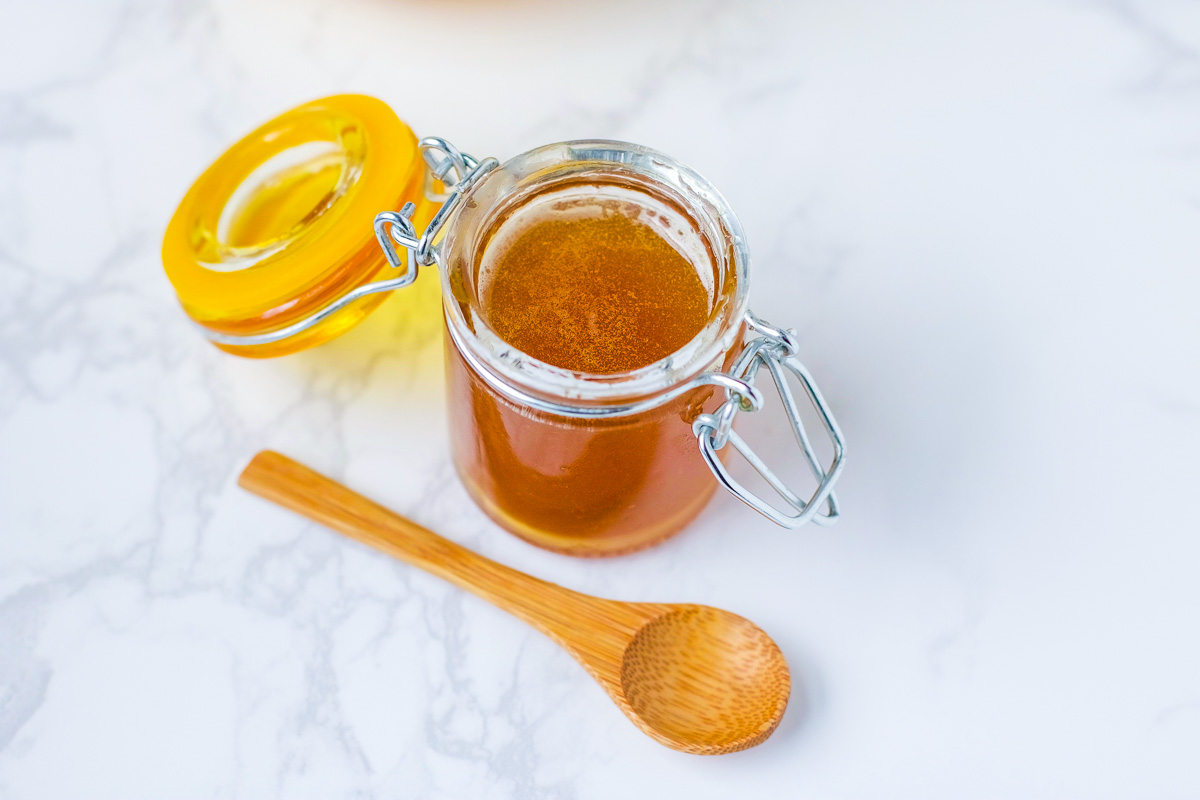 One of my favorite natural bloggers, The Wellness Mama shared her experience with oil cleansing and liked the results. Who knew that oil dissolves oil and could be used to remove dirt and makeup from the skin?
Apparently oil cleansing, the method of using nourishing oils to cleanse the skin in place of traditional soap based cleansers, is all the rage. Kinda like coconut oil was a few years ago…
I tried oil cleansing for a few weeks testing olive oil, castor oil and a few others but could never get the right balance. I was kinda missing the lather and wasn't convinced my skin was truly clean.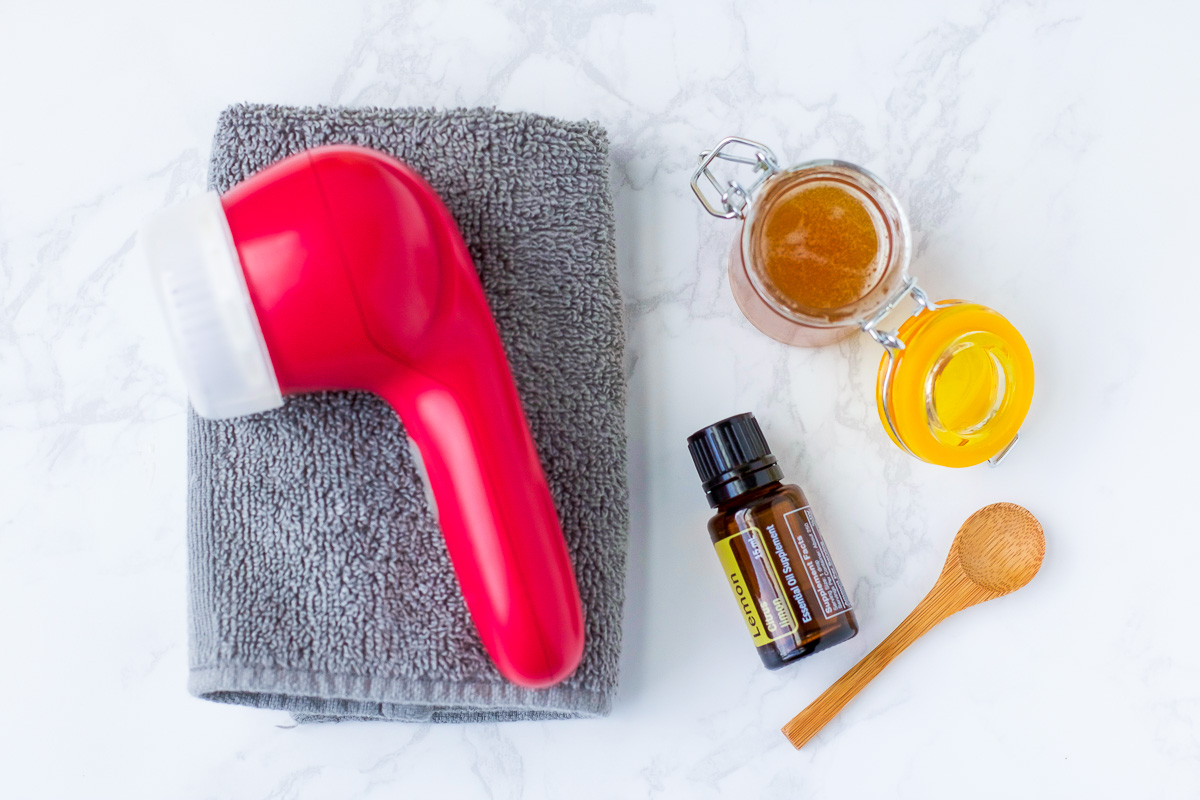 But I did notice a change in my skin with oil cleansing…It was much softer and the texture was smoother. I just needed to find something similar that cleaned a little deeper.
Homemade Honey Face Wash Ingredients
Homemade honey face wash seemed like a great alternative. I loved that it's 100% natural and I already owned most of the ingredients. Into the beauty lab I went!
I realize it's much faster to purchase face wash from the store, but if you can make it for pennies, why not try DIY? I've had really good luck making homemade hand sanitizer, household cleaners and using essential oils for healthy skin and sleep issues.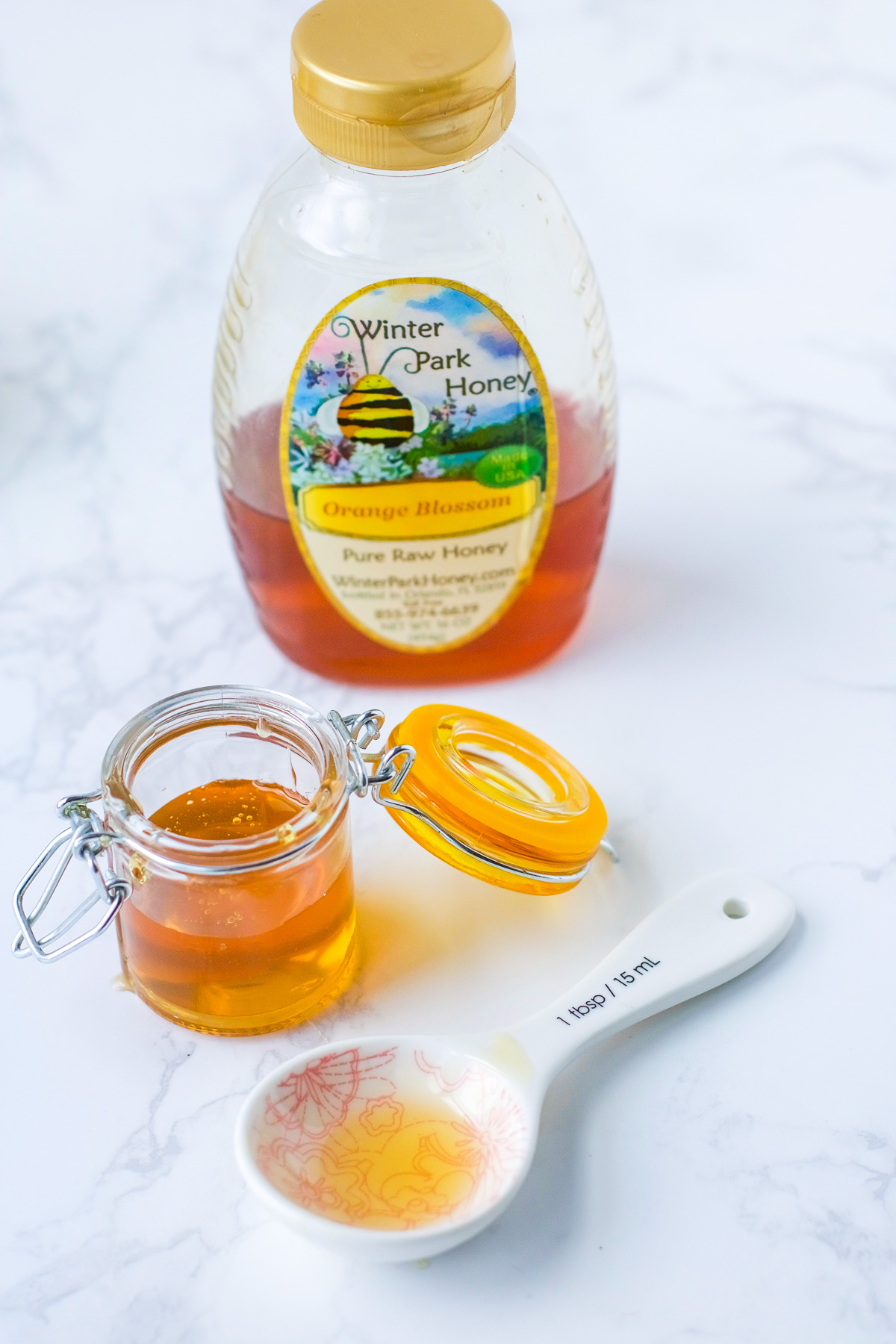 Raw Honey: It's important to use raw and unfiltered honey as it has the most beneficial properties. Honey is antibacterial, great for acne, extremely moisturizing (hello glowing skin!)  full of antioxidants and used to slow down aging.
I've experimented with Manuka honey, but it's solid and doesn't apply as well to the skin.  It can be softened in the microwave before blending, but after testing a few batches, I prefer a more liquid raw honey.
Castile Soap: I use Castile soap in most of my homemade cleaners. It's a versatile ingredient without the harsh chemicals. Adding to a face wash recipe provides the lather I was missing and doesn't dry out my skin. For face wash, I recommend using the Baby Unscented Castile Soap.
Nourishing Oil: There are so many options like argan, grapeseed, sweet almond, jojoba, avocado, castor, olive – the list is endless! I wanted an oil that was nourishing, lightweight and absorbs quickly into the skin.
After a few test runs I found sweet almond oil worked the best with my skin type. For nut allergies try argan oil (dry, aging, oily, normal, or acne-prone skin), jojoba oil (dry, aging, oily, normal, or acne-prone skin), grapeseed oil (normal, oily, or acne-prone skin) or avocado oil (dry and aging skin).
Essential Oils: The practice of using essential oils to maintain health and treat skin ailments has been around for centuries. I've seen amazing results treating blemishes with tea tree oil. My favorite for anti-aging is Frankincense oil as it helps with pigmentation as well as tones and tightens skin.
Lemon oil and lavender essential oils are two other great options for homemade honey face wash. Play around with testing which essential oils work better with your skin type.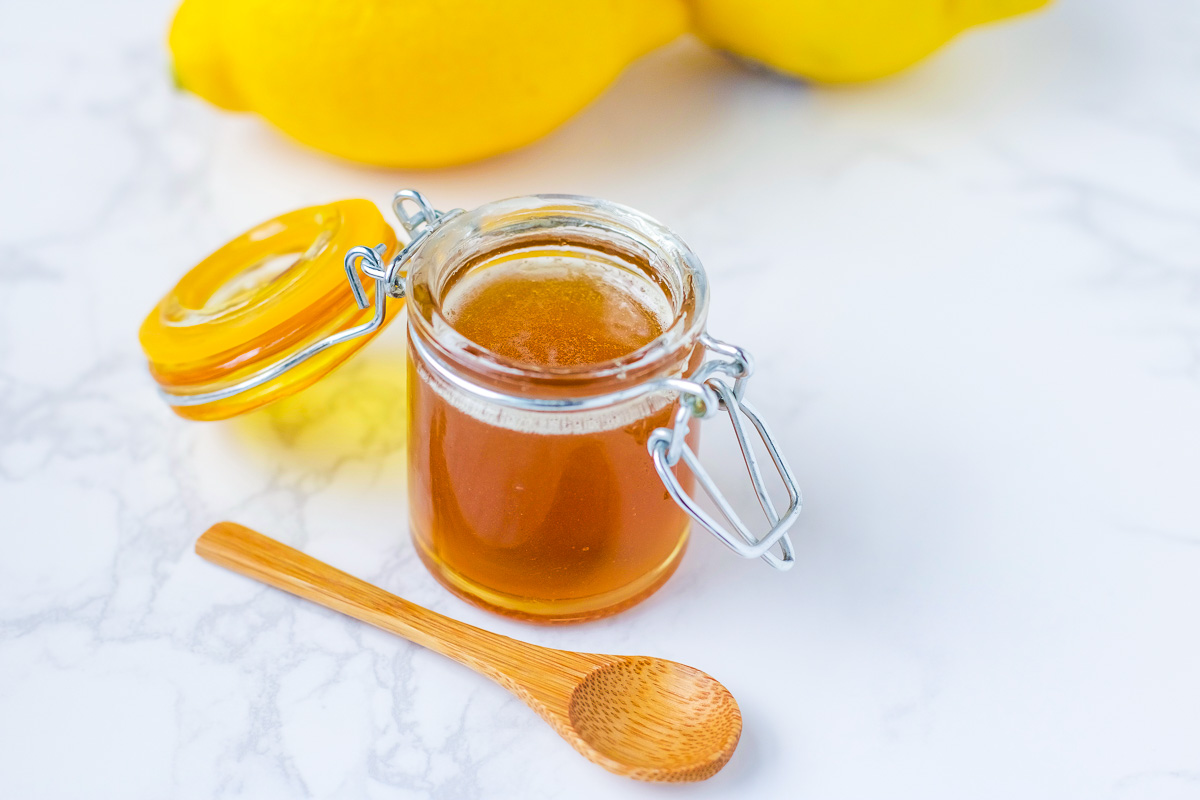 Homemade Honey Face Wash
Instructions
In a 2-3 oz clamp lid glass jar add honey, castile soap, almond oil and essential oils.
Close jar and shake together.
Shake before each use to be sure cleanser is mixed well.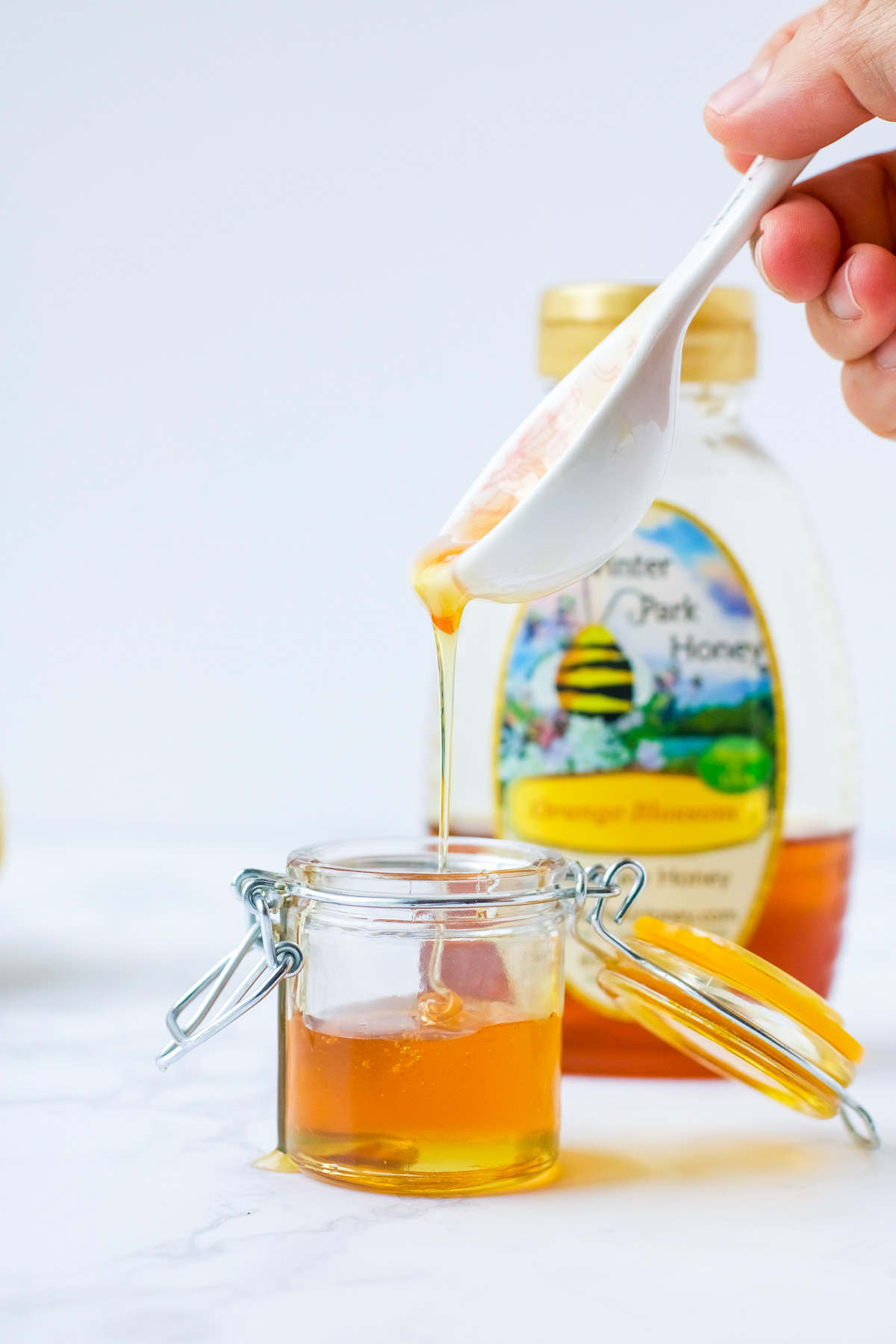 How to Use Honey Face Wash
Honey face wash can be used in place of traditional face cleanser. This recipe does lather and will remove makeup. The nourishing and essential oils keep the skin hydrated (be sure to include)!
Wet face with warm water.
Pour small amount of honey face wash to palm of hand or use a bamboo spoon like mine (here and similar).
Apply in circular motion to face.
I like to use a Konjah sponge (my fav here), organic washcloth or my new favorite antimicrobial sonic skin cleansing brush (under $100!)
After skin is cleansed, I like to apply a few drops of facial oil (this is my current favorite and I've ordered twice) for dry and mature skin.  If you want to change your skin – start using facial oils!!

My evening skincare routine is relatively simple and quick. I cleanse with the homemade honey face wash, remove eye makeup with witch hazel and grapeseed oil (yes I make that too), apply a few drops of Mad Hippie Skin Care Exfoliating Serum combined with pure powdered Vitamin -C, followed by a few drops of facial oil (all over face) + tightening eye gel.
Chic Tips:
Prepare homemade face wash in small batches. DIY skincare can attract bacteria as there are no preservatives. The bigger the batch, the longer it takes to use so why take the chance.
If it's too thick, dilute with distilled or boiled water only to prevent bacteria from growing.
Use a small (2-3 oz) clamp glass container like this (found mine at Home Goods).
Stay away from plastic containers and applicators when using essential oils. Essential oils will break down plastic, which can destroy the oil and potentially cause leaks.
Shop the Post

If this post was helpful would love for you to share on Pinterest! You can also follow on Facebook, Twitter, Pinterest and Instagram. Sign up for our monthly newsletter and never miss a post here!
This post does contain affiliate links. If you click and purchase any of the recommended products I will receive a small commission that goes towards running So Chic Life.