Dolls have been such an important part of playtime for girls for many, many years. I remember growing up and having tons of play sessions with my sisters and cousins, all based around our dolls! We would dress them up and create these fun and elaborate fantasy worlds – those moments are some of the more vivid memories I have from my childhood. But, something even more exciting than remembering my past, is watching my daughter create her own memories with her dolls.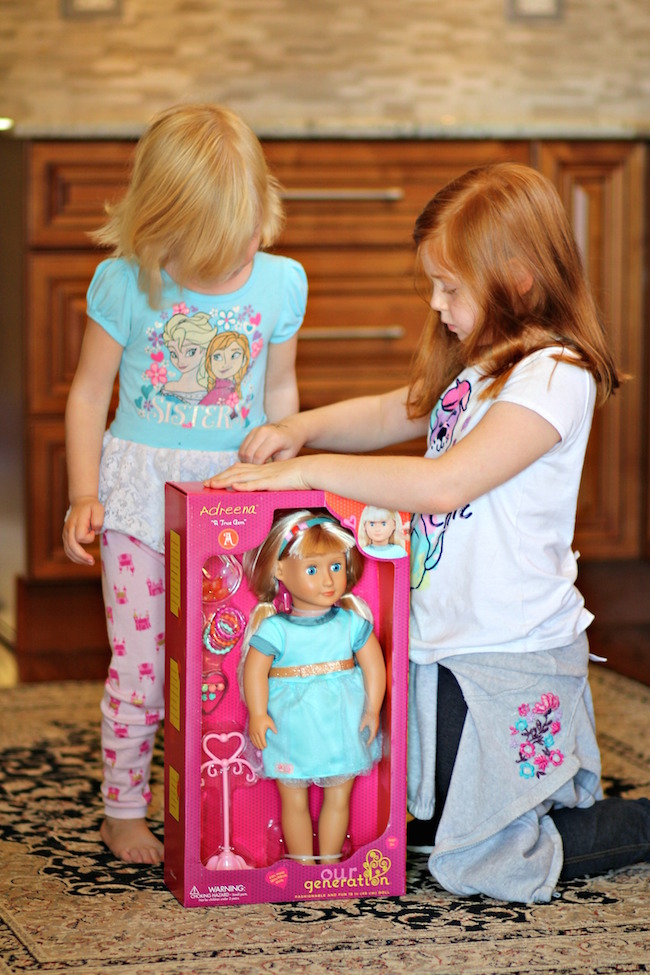 Julia LOVES dolls! She'll be turning eight in December, and I don't see her doll days ending anytime soon! She has smaller dolls that live in a giant doll house with tons of tiny plastic furniture. She also has larger ones.  She's able to change their clothes and incorporate them into her everyday life.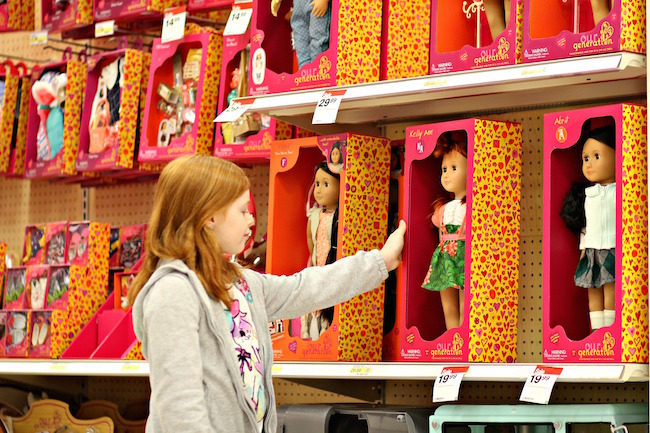 The larger dolls are her favorite. She loves brushing their hair and changing their outfits multiple times a day. These dolls go through more wardrobe changes than a popstar during an awards show! Either way, Julia has a blast and I'm able to relive my childhood through her play.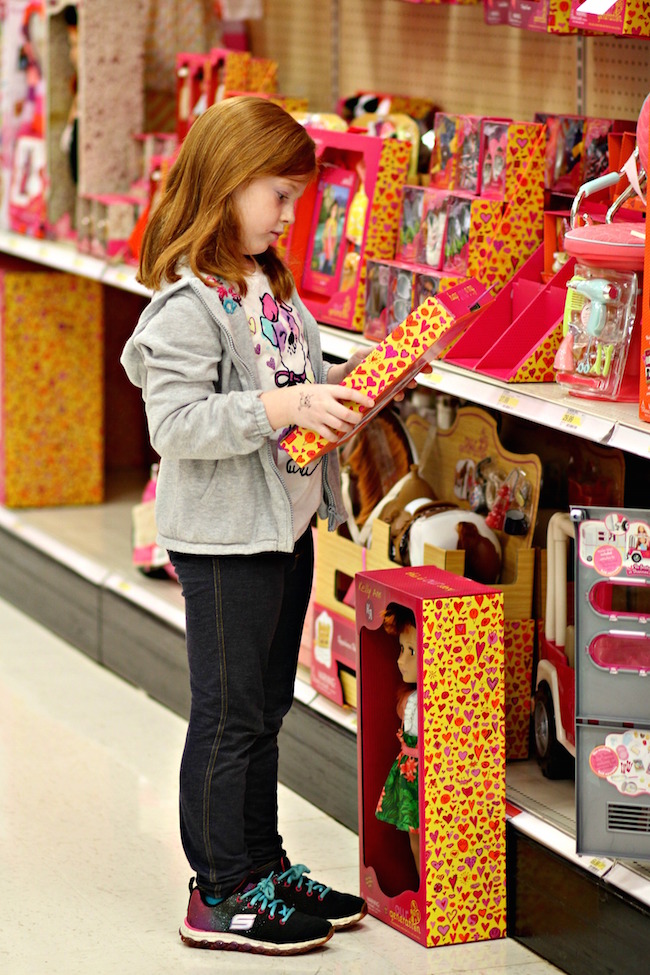 Target is our "go to" store for so many items for the home and beyond. And these days, they have much more to offer than groceries and toilet paper. Now, when we're picking up our necessaries for the house, we stop by the toy aisle and take a look at Our Generation.
Our Generation Doll Collection isn't just about a doll or a book or even a fantastic miniature tea set. It's about girls growing up together and creating the narrative of an extraordinary generation. It's about quality dolls at prices aimed to not exclude anyone. And Our Generation doesn't disappoint!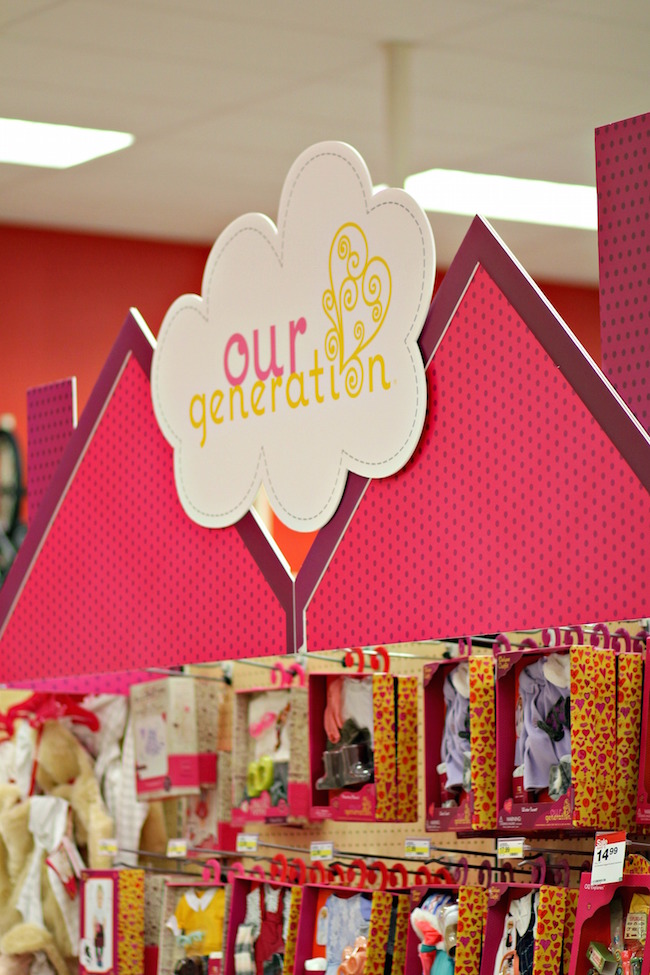 Julia was naturally drawn to Adreena. And still that was a tough choice! There are so many adorable Our Generation dolls to choose from!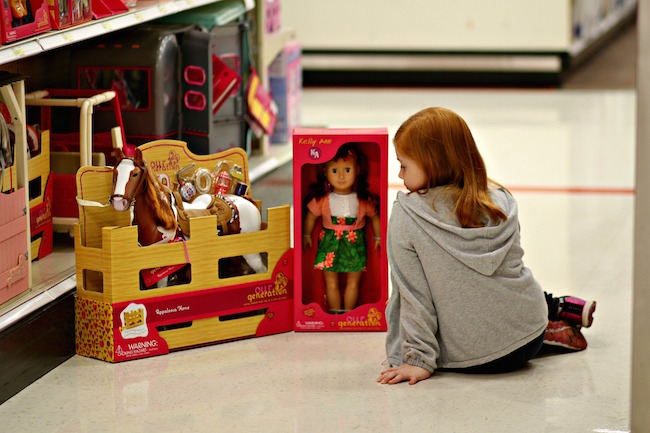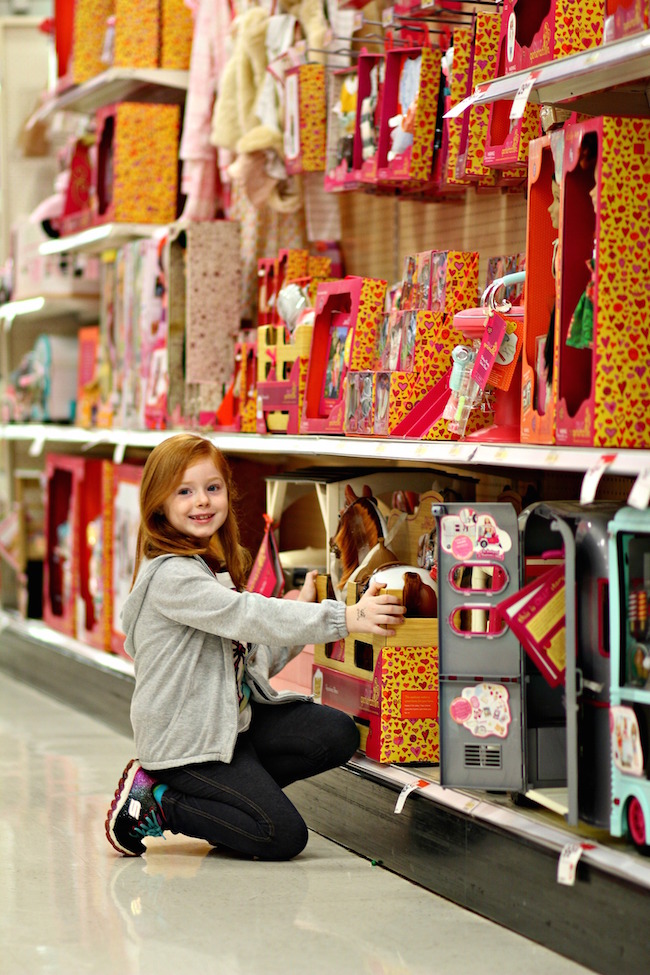 Our Generation has lots of different accessory sets available too! There are retro kits, hair salon kits, horseback riding kits, and even camping kits. We picked up some fun beach sets which included sandals, a tote bag, a beach chair, and a life vest! I mean, if you can't be at the beach every day, at least you can pretend to take a trip there with your doll! We also picked up a pony for Adreena to ride. Girlfriend has is made!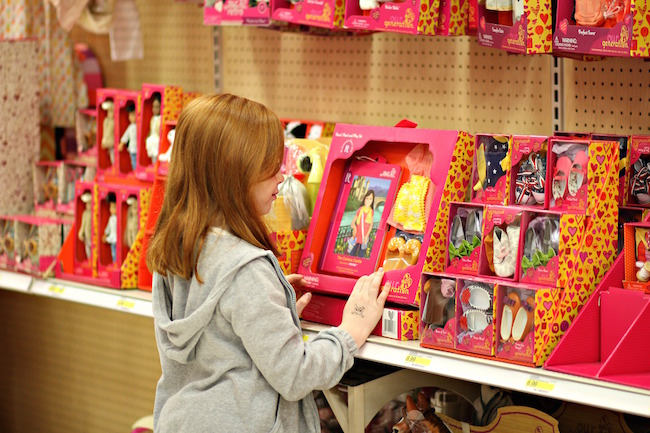 Our Generation isn't just about a doll or a book or even a fantastic miniature tea set….
"We're helping our families learn to recycle, holding bake sales to support charities, even holding penny drives to build homes for orphaned children in Haiti. We're helping our little sisters learn to read and even making sure the new kid at school has a place to sit in the cafeteria.

Our Generation is about girls helping girls who are less fortunate because they want to and because they know they can.

And packaging that's eco-friendly for a generation who wouldn't accept anything less.

It's about accessories that speak to the multifaceted lives girls live.

It's about quality dolls at prices aimed to not exclude anyone.

It's about giving girls a voice to create and shape a community they love.

It's about a very important generation and its story.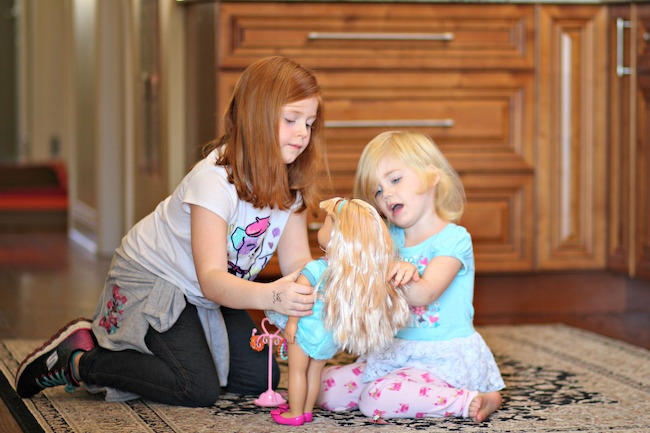 WIN IT!!
We're giving away $100 Target Gift Card to purchase an Our Generation Doll along with accessories! To enter, tell us who in your family would love to receive an OG Doll just in time for the holidays.
If you haven't been to Target yet to check out Our Generation, bring the kids Saturday, November 12th from 10 am to 1 pm. An OG brand ambassador will be onsite at select Targets with accessories for kids to dress up as their favorite doll and get their pictures taken. Kids will also leave the store with a free OG picture frame!
I will be at the Target located at 800 Broadview Village Sq – stop by and come hang with me! 

If this post was helpful would love for you to share on Pinterest! You can also follow me on here!
This post does contain affiliate links. If you click and purchase any of the recommended products I will receive a small commission that goes towards running So Chic Life.
This is a sponsored post. All opinions are 100% our own and honest.