Bring on the fa, la, la and deck the halls! Nothing says Christmas cheer like fun and festive holiday cocktails.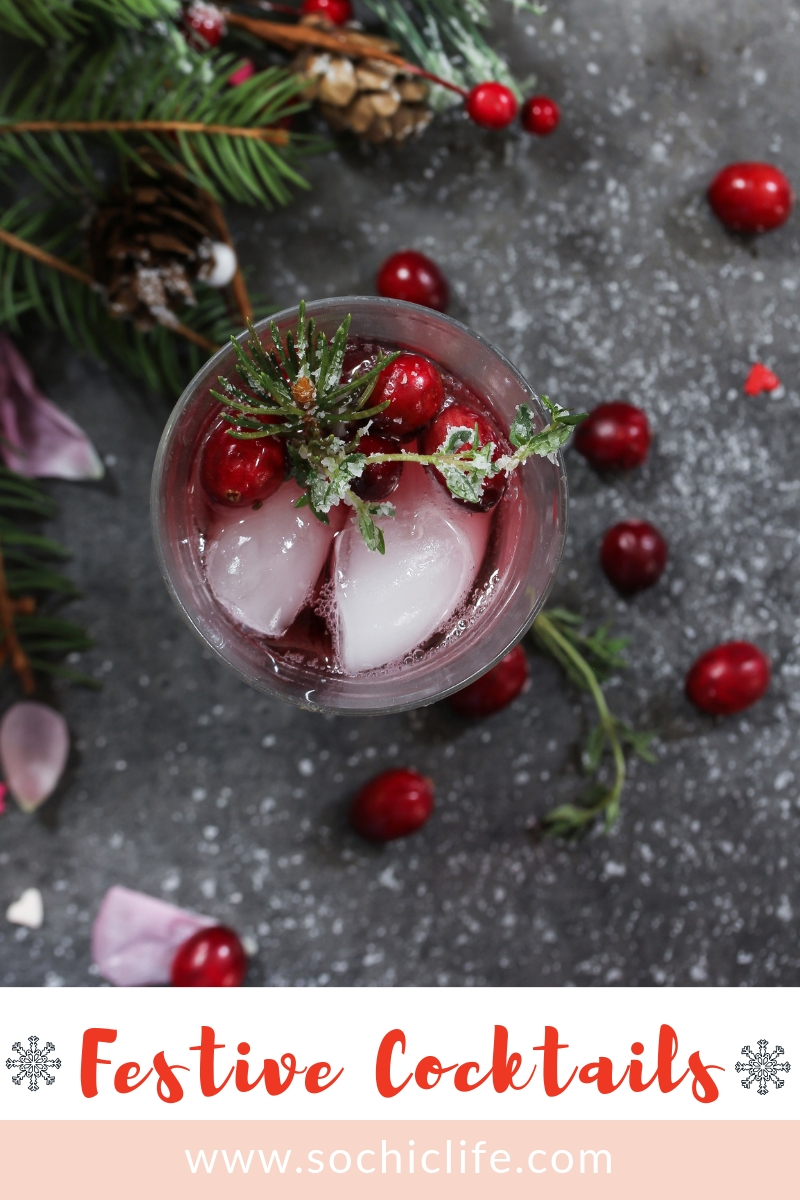 Using seasonal ingredients, making it fun and creative – this can be the key to surviving the ones we love. Traditional libations like the Whiskey Sour circa 1960s is what I'm looking forward to toasting this year.
Our old school recipe for Whiskey Sours calls for Bar-Tenders Instant Whiskey Sour Mix– that was first advertised on the Tonight Show with Johnny Carson.It really is that vintage!
We've come a long way since Whiskey Sours and I'm excited to share a few of my favorite festive holiday cocktails to get you in the jingle bell spirit!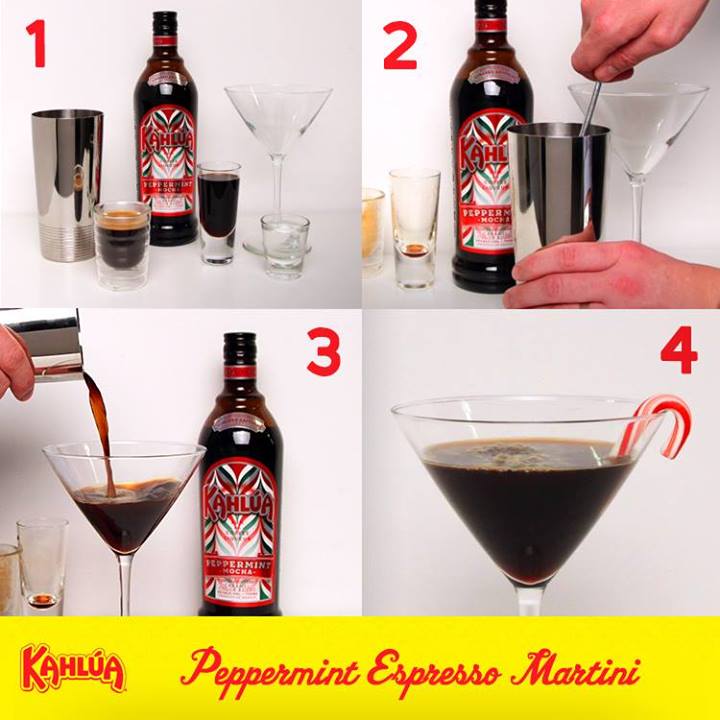 Peppermint Mocha Espresso Martini
1 1/2 parts KAHLÚA Peppermint Mocha
1 part Absolut Vodka
1 fresh brewed espresso
MIX IT:
Fill a shaker with ice, add Kahlúa, Absolut Vodka and a fresh brewed espresso. Shake vigorously, and strain into a chilled martini glass.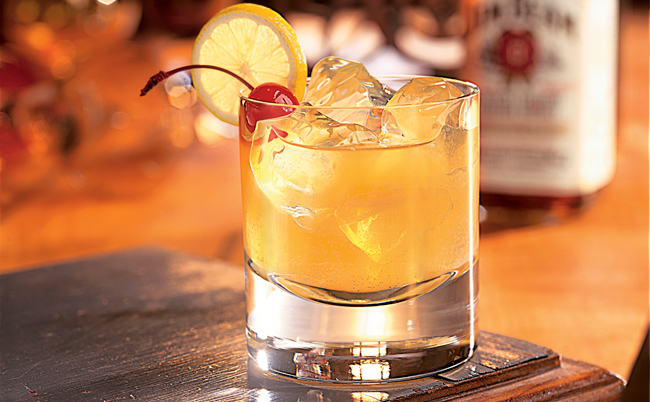 Vintage Whiskey Sour
Don't let this cocktail fool you! It's been around for decades and it's one of my family's traditions to serve Christmas Eve. On the sweeter side but so worth the extra calories.
MIX IT:
Follow instructions on the packet. Serve in a Whiskey Sour Glass, garnish with orange slice and cherries.
image via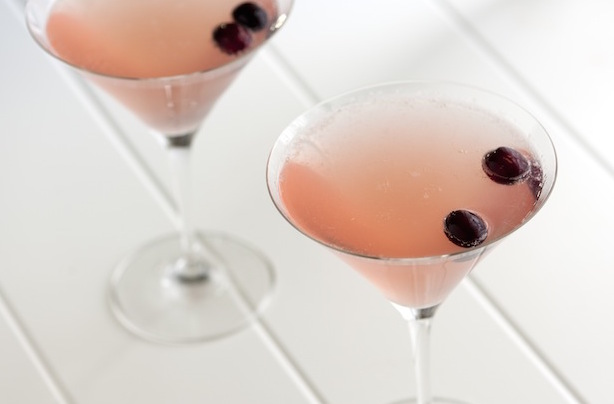 Champagne Cosmopolitan Cocktail
1 part ABSOLUTE Citron Vodka
1 part Cranberry Juice
Champagne
MIX IT:
Mix together vodka and cranberry juice with ice in a cocktail mixer. Shake, shake, shake. Pour into a champagne glass, top with champagne.
image via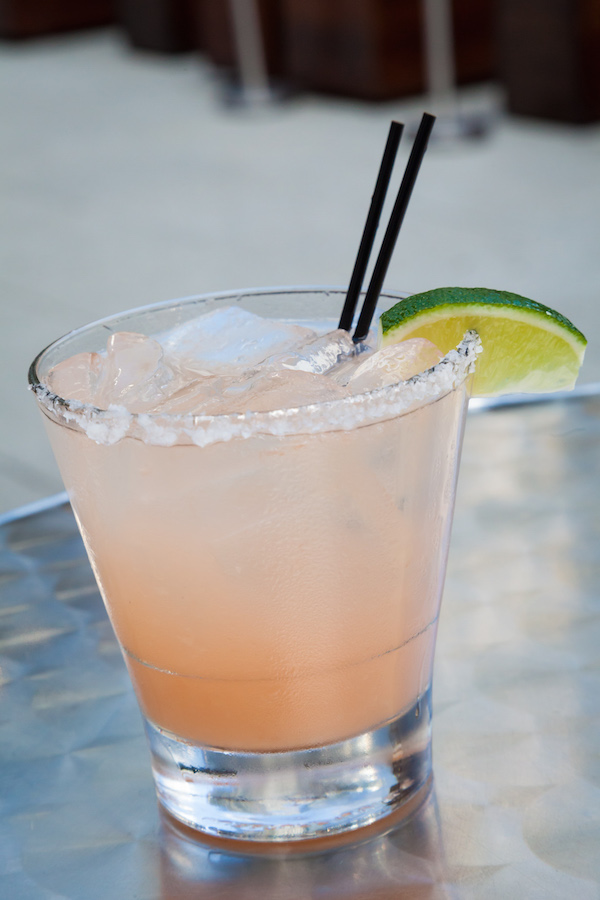 Foxy Greyhound Cocktail
MIX IT:
Fill a shaker with ice, add vodka, grapefruit juice, peach bitters, agave nectar. Shake vigorously, and strain into a chilled martini glass (salt rim optional).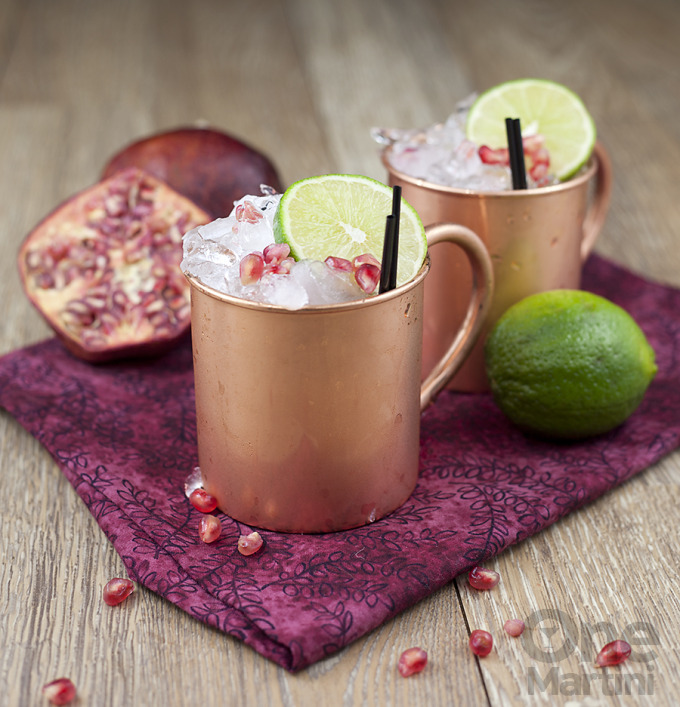 Pomegranate Moscow Mule
4 ounces vodka
5 ounces pomegranate juice
1 ounce lime juice
Ginger Beer
2 lime wheels
Pomegranate seeds
MIX IT:
Split vodka, pomegranate juice and lime juice between 2 copper mugs (highball glasses will also work if you don't have copper mugs). Fill with crushed ice and top with ginger beer. Gently stir and garnish with lime wheels and pomegranate seeds.
More Cocktail Recipes
Do you have a festive holiday cocktail tradition?

This post does contain affiliate links. If you click and purchase any of the recommended products I will receive a small commission that goes towards running So Chic Life.