Picky eater on your hands? Try this spinach pancake recipe that your kids WILL eat. I promise.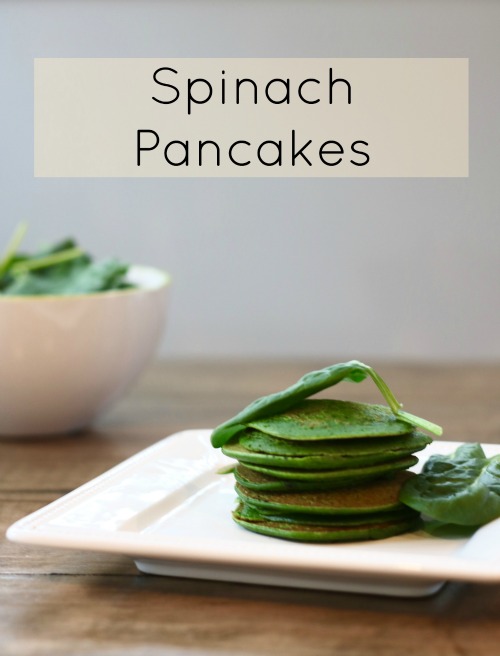 Whatever you do, don't deviate from the instructions or your efforts will be futile. Exhibit A – I substituted all purpose flour with organic pastry flour. Don't ask. Didn't work.
Yes, these spinach pancakes turn out VERY bright green and flat. Don't be discouraged by the looks. I really think that's what sparked my kid's interest. Plus if you present to really  young kids (toddler age), they just may surprise you.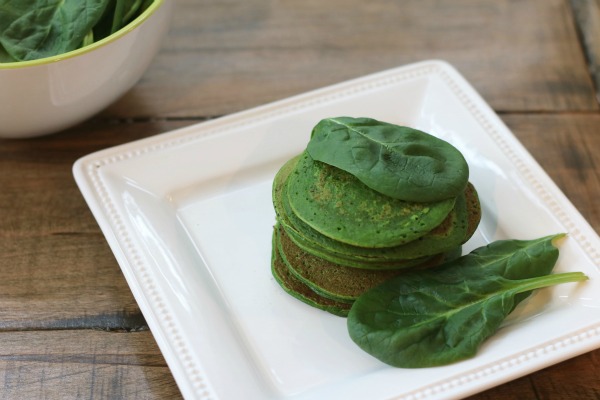 I wish I could take credit for this ingenious creation, but I can't. My neighbor suggested and shared the recipe several years ago when my oldest daughter went from eating almost any vegetable to eating almost none. It was a long shot but I tried it and she could NOT get enough.
The best preparation is to cook in batches and freeze. These make a great option for breakfast or snack on the go. My kids will eat these cold!
Spinach Pancake Recipe:
2 Cups Baby Spinach

1 egg
1 tbsp. melted butter
1/4 tsp. salt
1/2 tsp. sugar
1/8 tsp. nutmeg
1/2 cup flour
1/2 cup milk
How to Make Spinach Pancakes:
It's almost too easy…
Combine spinach and milk in blender, pulse until spinach is relatively chopped.
Add egg, butter, salt, nutmeg, flour to blender – combine until smooth.
Pour onto hot griddle and cook until slightly golden brown on each side. These will NOT fluff up like a typical pancake batter.
Note: Fill blender with spinach to the top but do not pack. Too much spinach will alter the taste and not in a good way.
Pinterest Picks: More Spinach Pancake recipes to try!
spabettie – Her version is dairy, egg, soy and gluten free and vegan
Chocolate and Carrots – Spinach pancakes made with Greek yogurt
Weelicious – made with whole wheat flour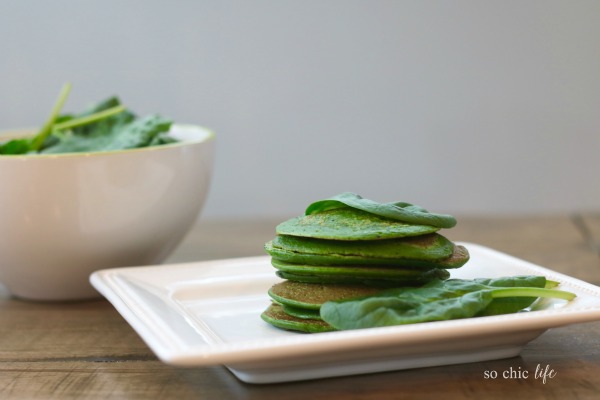 Bon Appetit!