This recipe comes by way of a new food blog I found last week on Pinterest – Damn Delicious. I was intrigued by the title Olive Garden Zuppa Toscana Copycat Recipe and the amazing photos.
I can't remember the last time we dined at Olive Garden, but how could I resists this soup?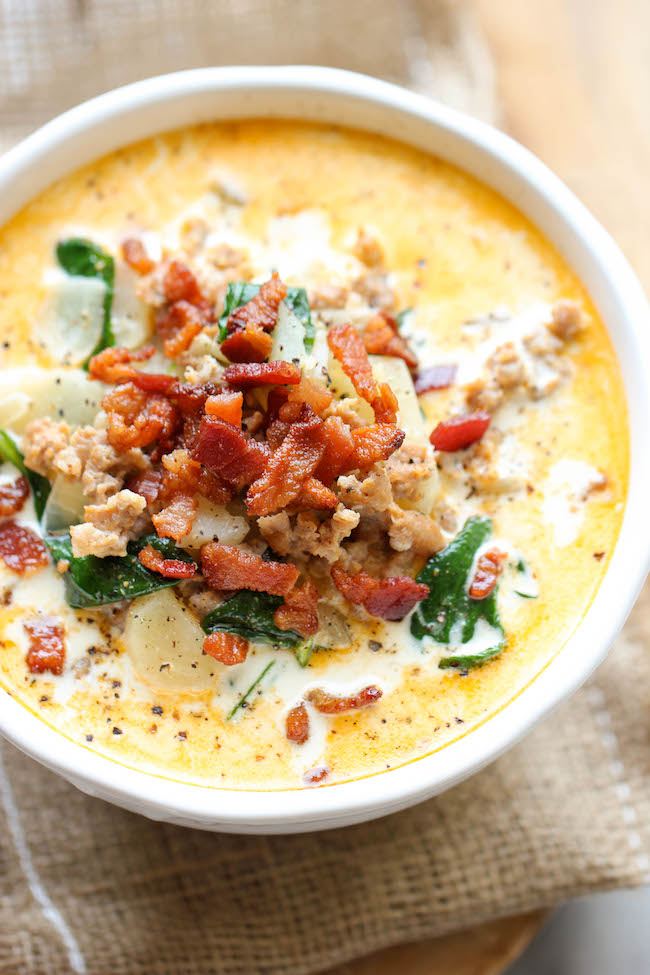 White potatoes are considered a Paleo no-no and not on the approved food list, but when you hubs is from the Midwest, ya gotta work into the rotation on occasion.
Last Friday I decided to go for it, making two changes to the original recipe – substituting spinach with kale, heavy cream with full fat coconut milk and using hormone free meat and organic ingredients.
Really the only thing "wrong" with the soup was the potatoes. If I was being strict Paleo or Keto, I will replace with parsnips next time.
I can live with that. Damn Delicious said that her batch did not make enough but mine did. If you run into that problem, just add some more coconut milk or chicken broth (one or the other).
And PS – this was damn delicious!

Olive Garden Zuppa Toscana Copycat Recipe
Prep time:
Cook time:
Total time:
Ingredients
4 slices nitrate free bacon, diced
1 pound spicy Italian sausage, casings removed
1 tablespoon olive oil
2 cloves garlic, minced
1 onion, diced
4 cups organic chicken broth
3 russet potatoes, peeled and thinly sliced
3 cups chopped organic Lacinato kale
1½ cups full fat organic coconut milk
Kosher salt and freshly ground black pepper, to taste
Instructions
Heat a large skillet over medium high heat. Add bacon and cook until brown and crispy, about 6-8 minutes. Transfer to a paper towel-lined plate; set aside.
Add Italian sausage to the skillet and cook until browned, about 3-5 minutes, making sure to crumble the sausage as it cooks; drain excess fat and set aside.
Heat olive oil in a Dutch oven or large pot over medium high heat. Add garlic and onion, and cook, stirring frequently, until onions have become translucent, about 2-3 minutes. Stir in chicken broth and bring to a boil. Add potatoes and cook until tender, about 10 minutes.
Stir in sausage and kale until kale begins to wilt, about 1-2 minutes. Stir in coconut milk until heated through, about 1 minute; season with salt and pepper, to taste.
Serve immediately, garnished with bacon.
Be sure to check out my other favorite soup recipes!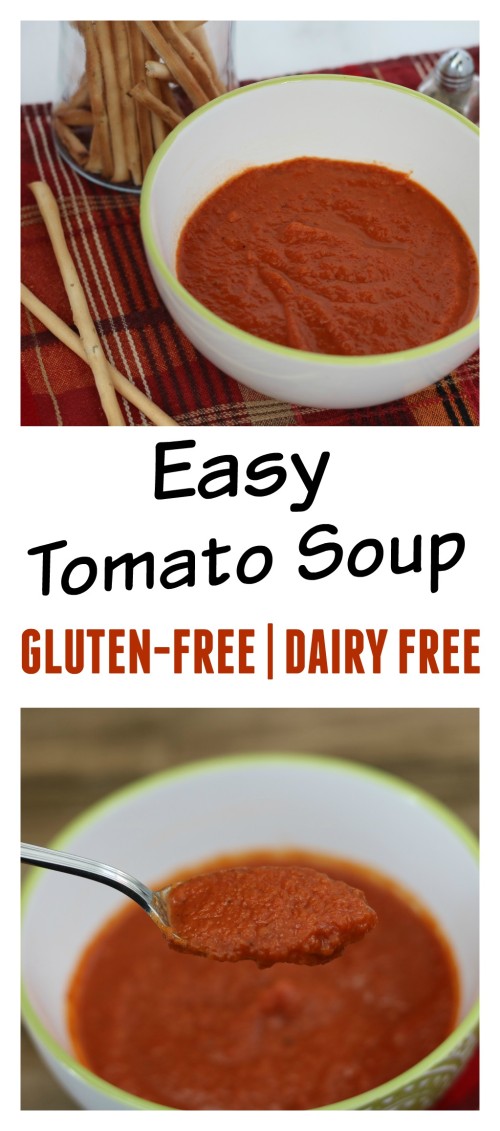 Easy Tomato Soup – Gluten & Dairy Free!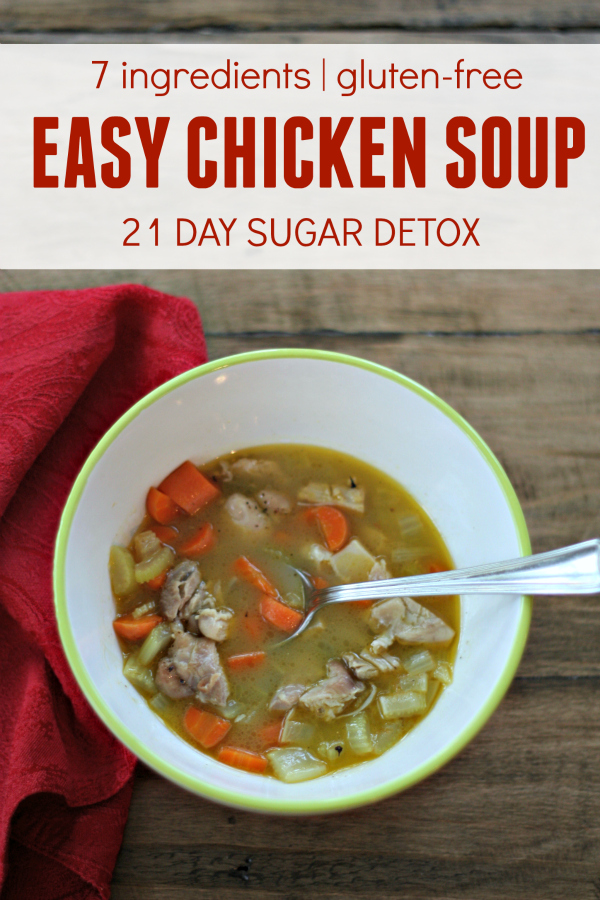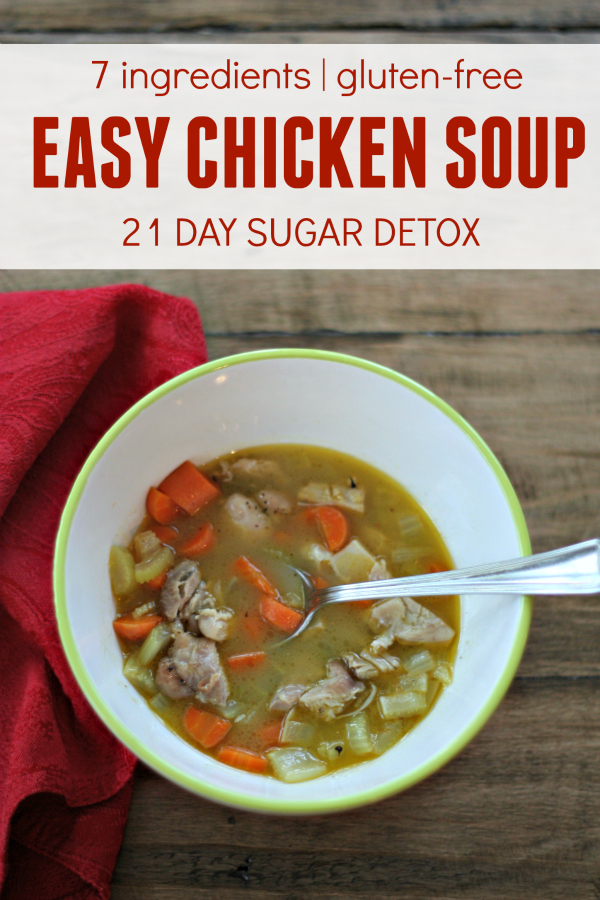 Easy Chicken Soup – 7 ingredients 
If this post was helpful would love for you to share on Pinterest! You can also follow on Facebook, Twitter, Pinterest and Instagram. Sign up for our monthly newsletter and never miss a post here!
This post does contain affiliate links. If you click and purchase any of the recommended products I will receive a small commission that goes towards running So Chic Life.